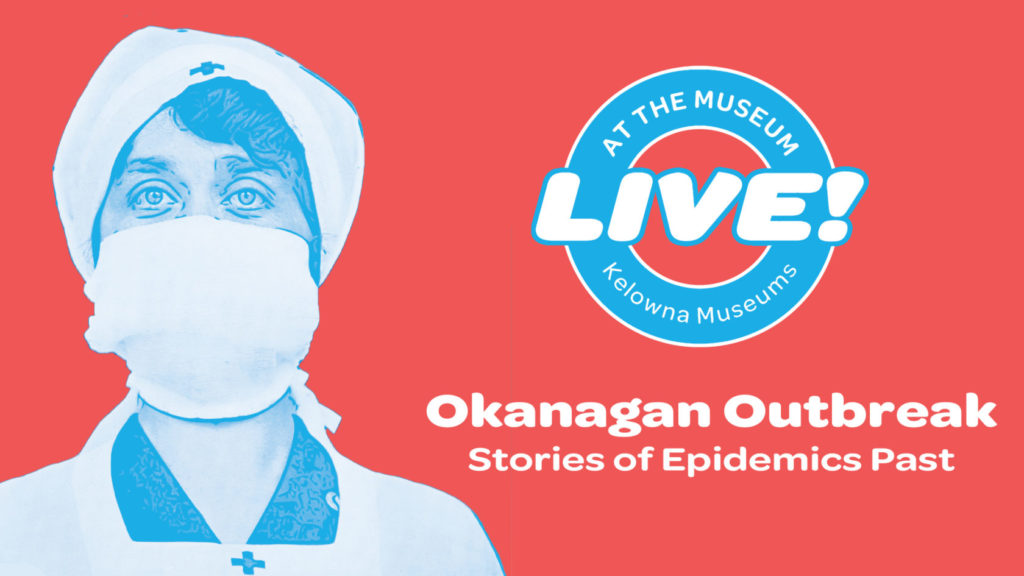 People lived through epidemics like the Spanish Flu and Polio, right here in the Okanagan. Join us for inspiring stories as we examine artefacts from the museum's medical collection.
We invite kids and kids-at-heart to send in questions and ideas for Live at the Museum topics – DM us or send an email to education@kelownamuseums.ca.
Join us live on Instagram, to get in on the fun!