limləḿt p ͜ cyʕap
Kelowna Museums gratefully operates on the unceded traditional territory of the syilx/Okanagan people.
limləḿt
Kelowna Museums works with Indigenous partners to share learning experiences, like na̓ʔk̓ʷulamən (nakulamen) and nsyilxcen for Everyone language classes. Learn more today!
Upcoming Events & Workshops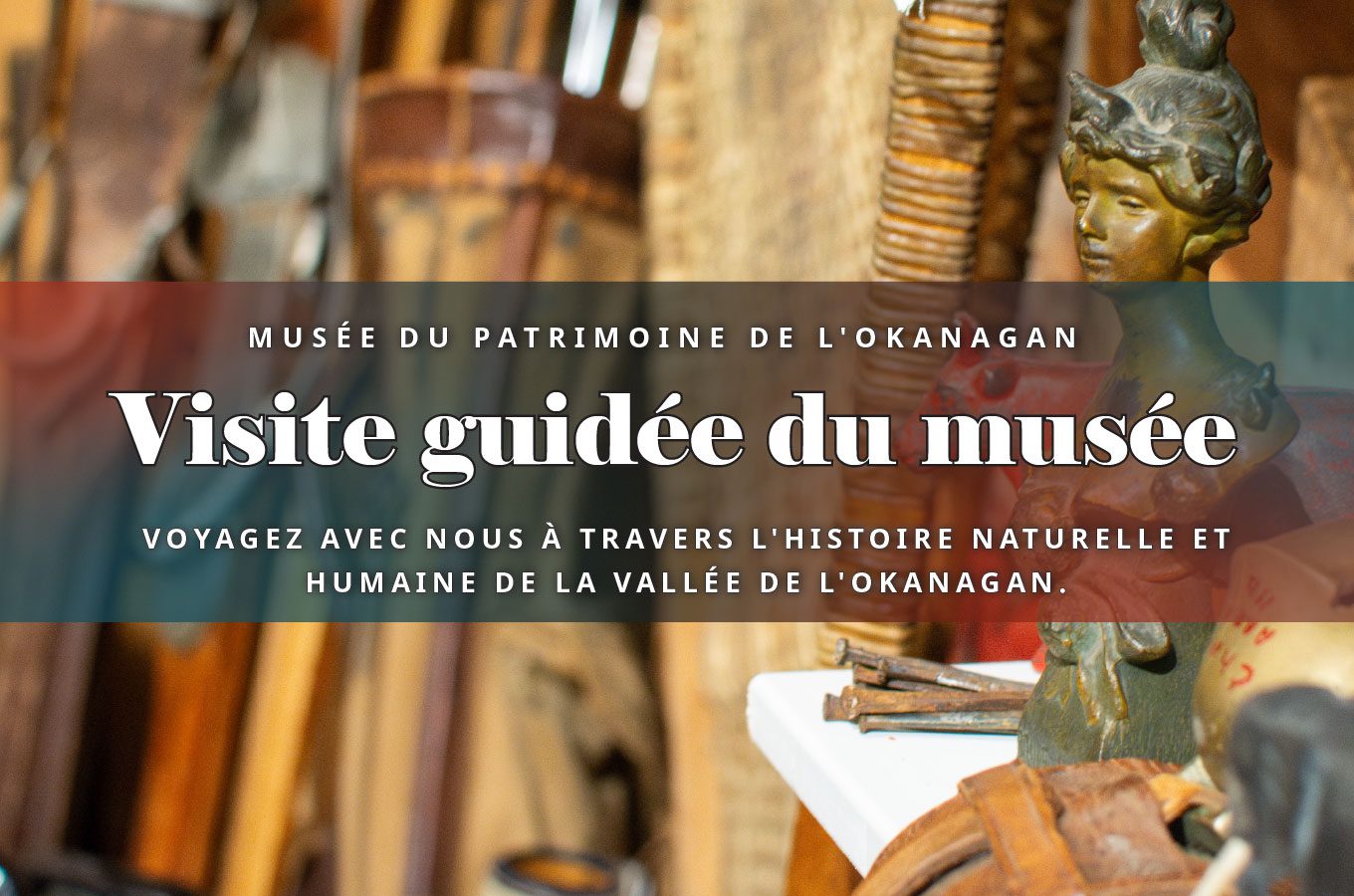 Visitez votre musée en français ! Rejoingez-nous pour une visite guidée en français pendant laquelle on plongera dans l'histoire et la culture de la valée au Musée du patrimoine de l'Okanagan. Les sujets incluent les premiers colons, la résurgence de la franc...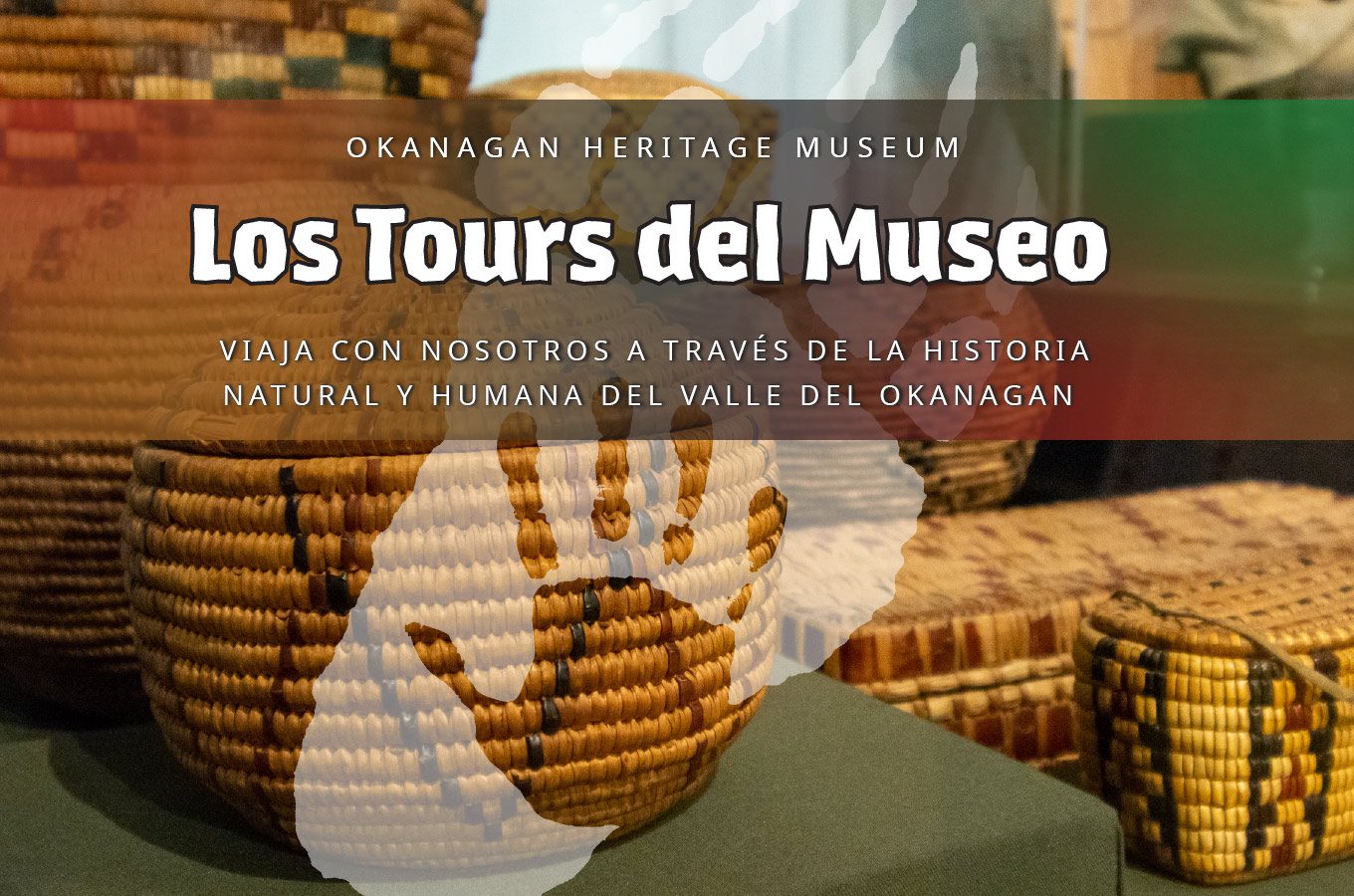 Viaja con nosotros a través de la historia natural y humana del Valle del Okanagan. Conoce más acerca de sus características geológicas, biodiversidad, las Primeras Naciones y los primeros colonos.
Kelowna Museums Locations
Okanagan Heritage Museum
Kelowna's flagship museum, the Okanagan Heritage Museum, invites visitors to discover how the Okanagan Valley was formed, to gain insights into the world of our syilx hosts, to learn about the arrival of traders and settlers and so much more.
Okanagan Military Museum
Devoted to the preservation and greater awareness of Okanagan military heritage, the Okanagan Military Museum features uniforms, insignia, badges, firearms and fascinating stories of how locals have contributed to events on the world stage.
Laurel Packinghouse
One of Kelowna's most historic and beloved buildings, the Laurel Packinghouse is the oldest and largest packinghouse in BC. Part atmospheric rental venue, part museum, this is a building that charms both locals and visitors alike.
"Great for young families. It's not too big so the kids can see everything and not lose focus. Nice interactive displays and info, and they offer events throughout the year that are always fun."