Take a sneak peek at what's showing at each Kelowna Museums location.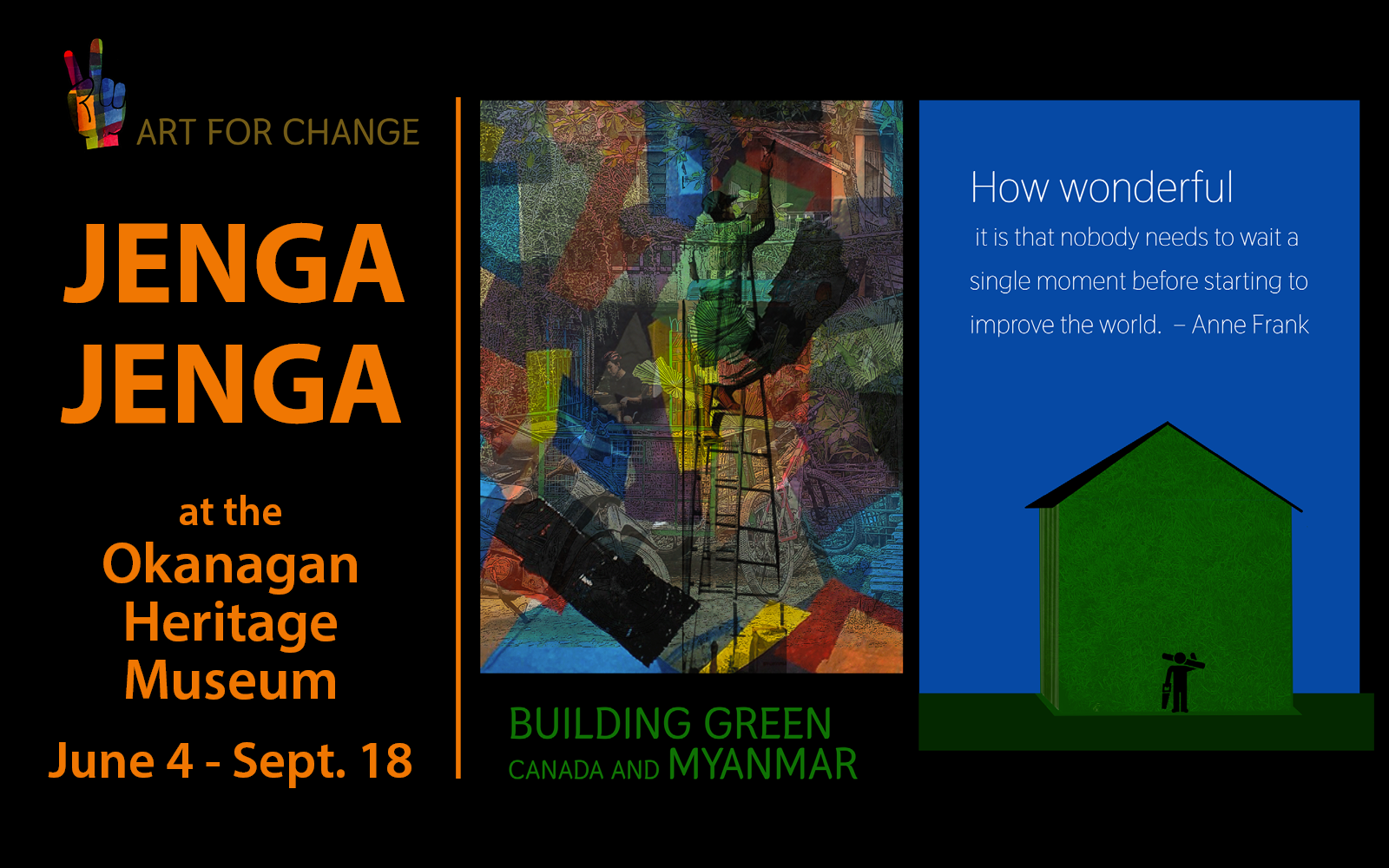 Jenga Jenga
Trash is a failure of imagination, Art for Change is not
A showcase of recycling and upcycling ideas for the home and garden.
June 4, 2022 to September 18, 2022
Okanagan Heritage Museum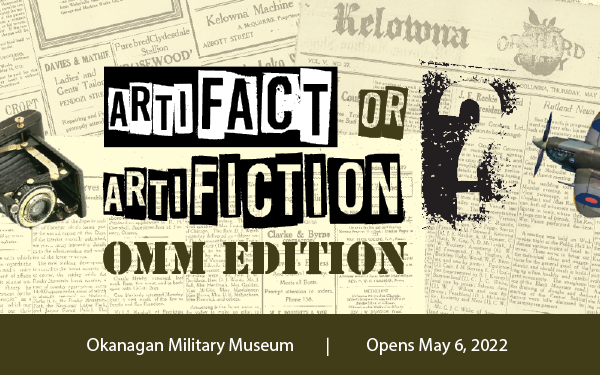 ArtiFACT or ArtiFICTION? The OMM edition
Experience our Feature Gallery as a game!
Our popular exhibition-turned-trivia game is back with an all-new version at the Okanagan Military Museum!
Opens May 6, 2022
Okanagan Military Museum
Exhibitions Available for Travel
The Kelowna Museums Society is proud to offer exhibitions to other institutions. The exhibitions listed below are currently available for rent. 

Bats: Out of the Darkness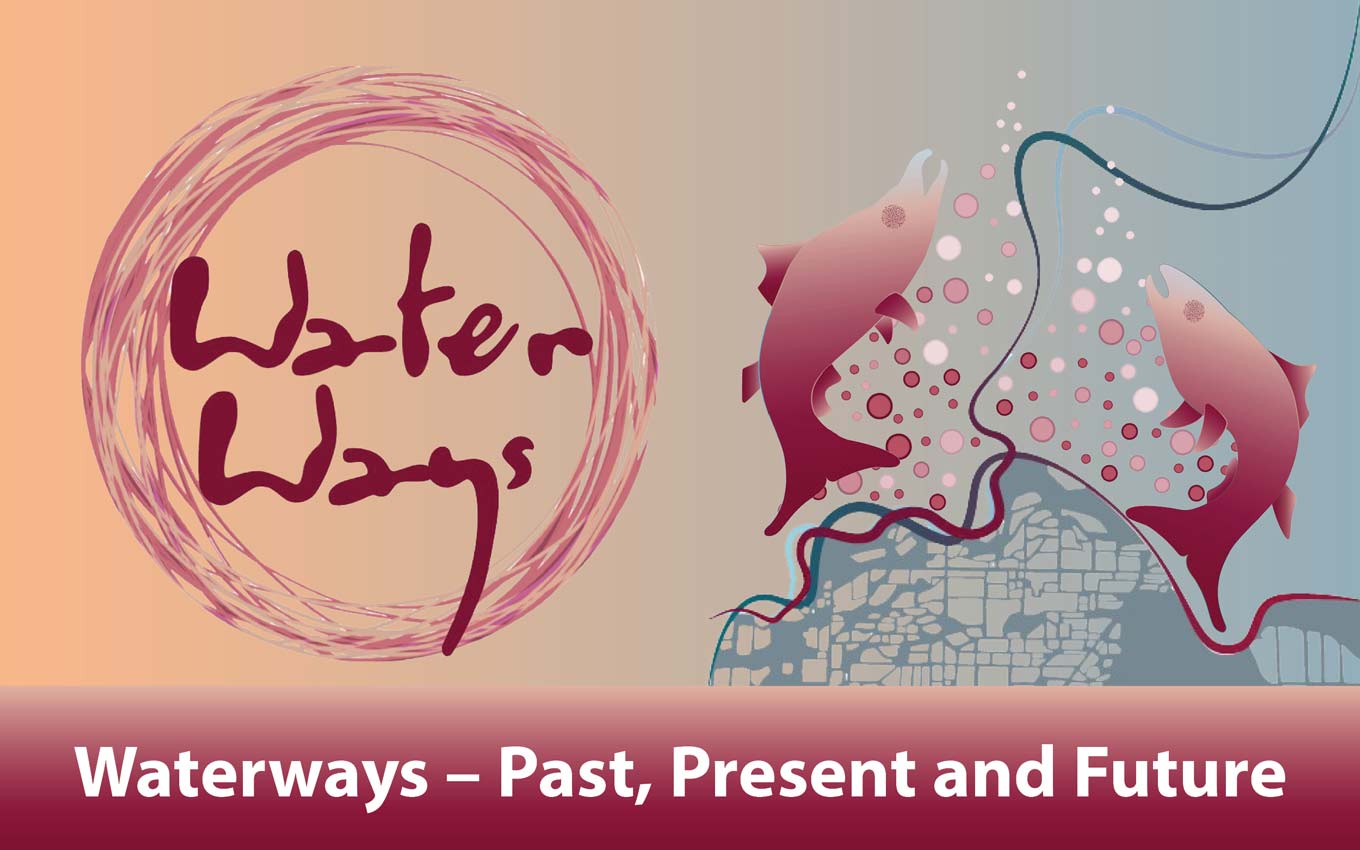 Waterways: Past, Present and Future

Kelowna Museums Locations
Okanagan Heritage Museum
Kelowna's flagship museum, the Okanagan Heritage Museum, invites visitors to discover how the Okanagan Valley was formed, to gain insights into the world of our syilx hosts, to learn about the arrival of traders and settlers and so much more.
Okanagan Military Museum
Devoted to the preservation and greater awareness of Okanagan military heritage, the Okanagan Military Museum features uniforms, insignia, badges, firearms and fascinating stories of how locals have contributed to events on the world stage.
Laurel Packinghouse
One of Kelowna's most historic and beloved buildings, the Laurel Packinghouse is the oldest and largest packinghouse in BC. Part atmospheric rental venue, part museum, this is a building that charms both locals and visitors alike.
"Great for young families. It's not too big so the kids can see everything and not lose focus. Nice interactive displays and info, and they offer events throughout the year that are always fun."