For general inquiries please contact the Information Desk at the Okanagan Heritage Museum:
250-763-2417 or info@kelownamuseums.ca
Board of Directors
Executive
Tom Fellhauer – President
Carol Zuckerman – Past President
Howard Hisdal – Vice President
Stuart Grant – Treasurer
Colin Flannigan – Secretary
Directors
Bill Wang
Simon Schofield
Miah Olmsted
Hussein Keshani
Maggie O'Neill
Ying Zhu
Christine McWillis, City of Kelowna Liaison
Cultural Services Manager
Kelowna Museums Locations
Okanagan Heritage Museum
Kelowna's flagship museum, the Okanagan Heritage Museum, invites visitors to discover how the Okanagan Valley was formed, to gain insights into the world of our syilx hosts, to learn about the arrival of traders and settlers and so much more.
Okanagan Military Museum
Devoted to the preservation and greater awareness of Okanagan military heritage, the Okanagan Military Museum features uniforms, insignia, badges, firearms and fascinating stories of how locals have contributed to events on the world stage.
Laurel Packinghouse
One of Kelowna's most historic and beloved buildings, the Laurel Packinghouse is the oldest and largest packinghouse in BC. Part atmospheric rental venue, part museum, this is a building that charms both locals and visitors alike.
Kelowna Museums' Upcoming Events & Workshops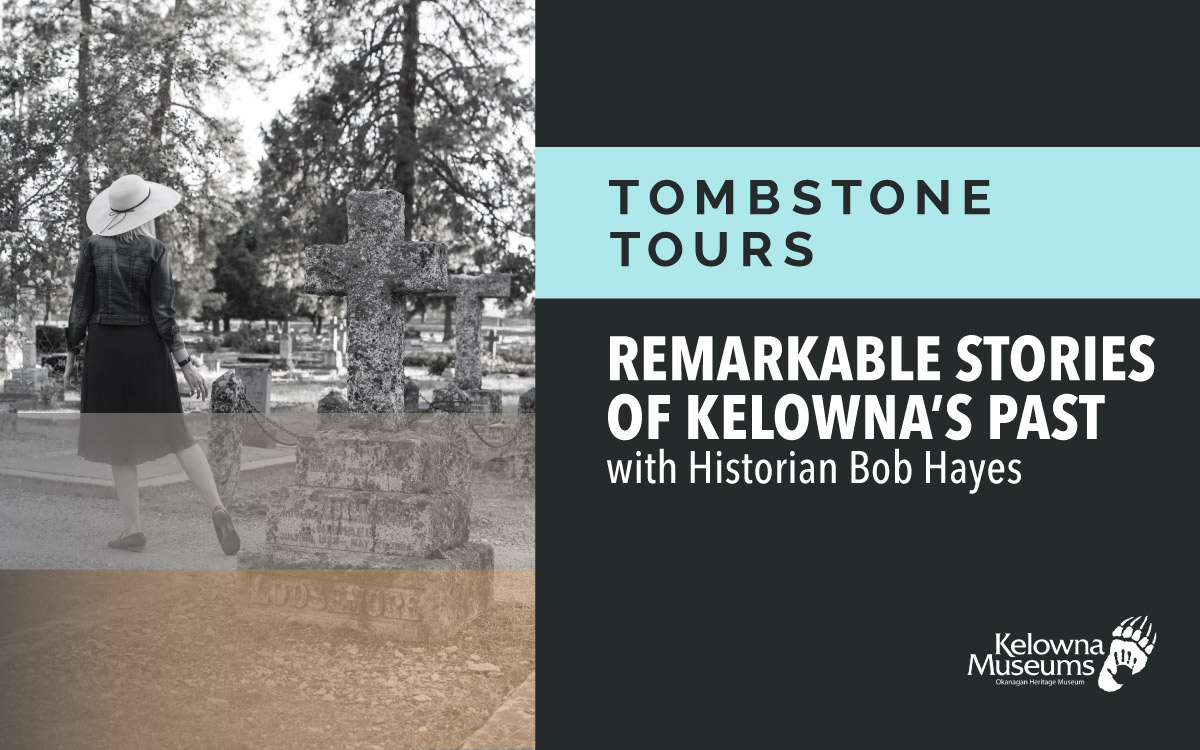 Discover the stories of the stones in this unique tour of Kelowna's largest historical site, the Pioneer Cemetery. Led by historian Bob Hayes, you will encounter forgotten neighbourhoods, teacher's corner, mighty pioneer women, and the occasional wildlife spotting in this beautiful setting. Each week is different, so keep coming back!
read more