Okanagan Heritage Museum
Discover the natural and human history of Kelowna
Experience fascinating displays and learn how the Okanagan Valley was formed, and why it supports tremendous biodiversity. Step into the world of the syilx/Okanagan people, and gain insights into their close connection to the land. Learn about the arrival of traders and settlers, and peer into the windows of a store from Kelowna's Chinatown. Meet some individuals from Kelowna's past and present, and be inspired by the Central Okanagan Sports Hall of Fame.
Hours
| | |
| --- | --- |
| Monday | 10:00am – 5:00pm |
| Tuesday | Closed |
| Wednesday | Closed |
| Thursday | 10:00am – 5:00pm |
| Friday | 10:00am – 5:00pm |
| Saturday | 10:00am – 5:00pm |
| Sunday | 11:00am – 5:00pm |
Special Hours
| | |
| --- | --- |
| March 21, 22, 28 & 29 | 10:00am – 5:00pm |
| Friday, April 7 | 11:00am – 4:00pm |
| Sunday, April 9 | 11:00am – 4:00pm |
| Monday, April 10 | 11:00am – 4:00pm |
ADMISSION
Admission is by donation.
Suggested donation $10 per person/$25 per family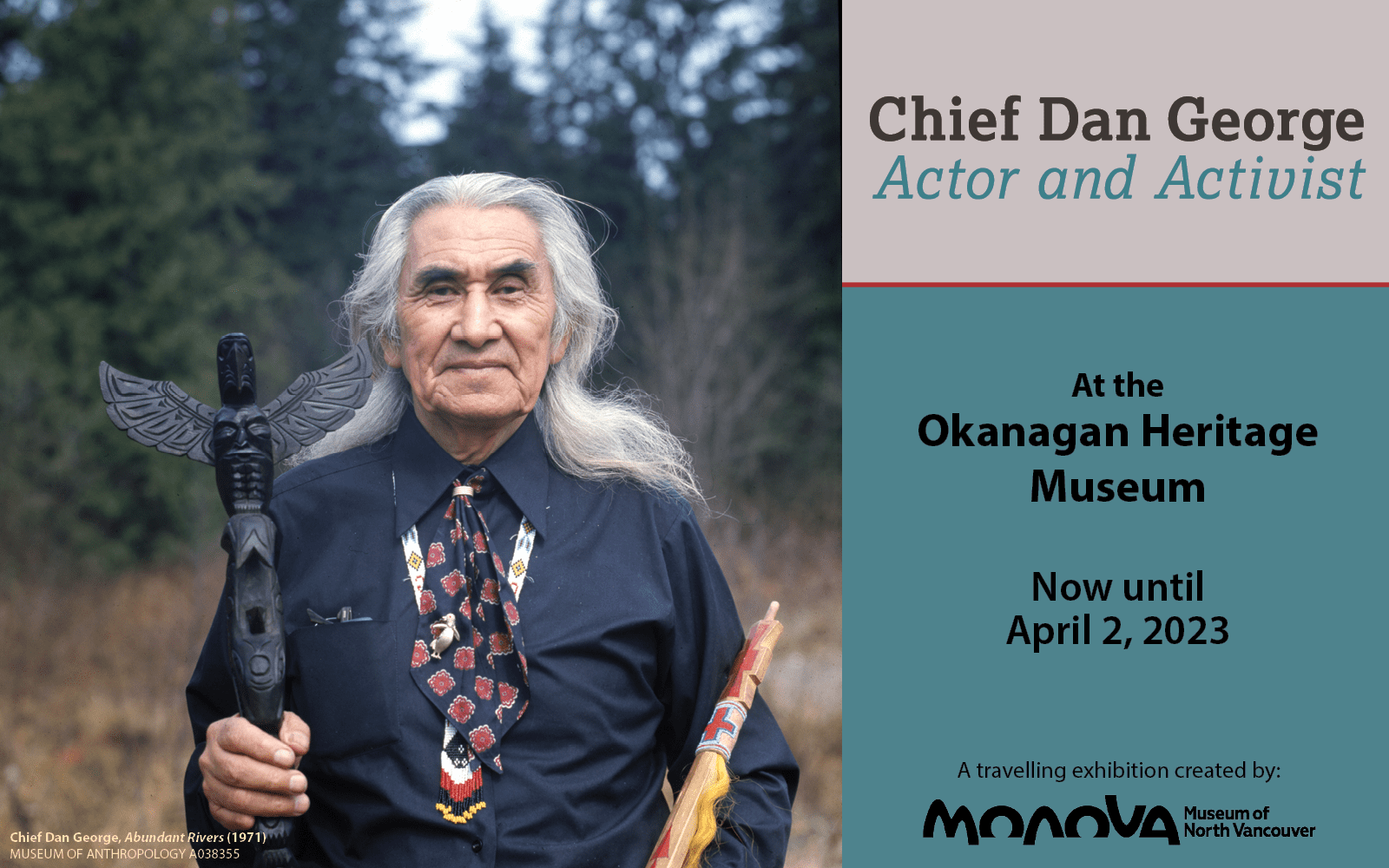 Chief Dan George: Actor and Activist
A traveling exhibit created by MONOVA: Museum and Archives of North Vancouver
September 30, 2022 to April 2, 2023
Okanagan Heritage Museum
Explore the life and legacy of Tsleil-Waututh Chief Dan George.
Although focused on Dan George, the exhibition also delves into significant events in the First Nations rights movement in BC and Canada.
Longshoreman, actor, musician, lecturer, poet, activist, environmentalist and First Nations leader. Dan George (born Geswanouth Slahoot) is well remembered. Raised on the Burrard Indian Reserve #3, the son of hereditary chief George Sla-holt, he spent much of his life working as a longshoreman and logger. He began his acting career later in life during the 1960s and 70s. Dan George appeared in many television, movie and stage productions in which he worked to promote a better understanding of First Nations people.
Museums Are Living Places
There's always something new to discover at the  Okanagan Heritage Museum!
In recent years, the permanent gallery of the Okanagan Heritage Museum has been completely transformed. This was a major project that was informed by the vision and expertise of syilx/Okanagan Elders and knowledge carriers, historians, scientists, and members of diverse communities. In particular, we are grateful to staff from the Sncəwips Heritage Museum (Westbank First Nation) for their guidance and support. We are proud to display an Eagle Staff which symbolizes our friendship in telling a story together.
Eric Mitchell, Elder of the Okanagan Indian Band, led the design and construction of a traditional Okanagan Winter Home. These remarkable structures are sometimes referred to as pithouses or kekulis, but Eric taught us the proper name, qʷćiʔ. A highlight of a museum visit is stepping into this gorgeous space. The gallery transformation continues as we layer in new information as it becomes available to us. Visitors remark they are astonished by new insights, engaged by the provocative displays and delighted to see how much children enjoy exploring the museum.
Additional Programs & Services
Upcoming Events & Workshops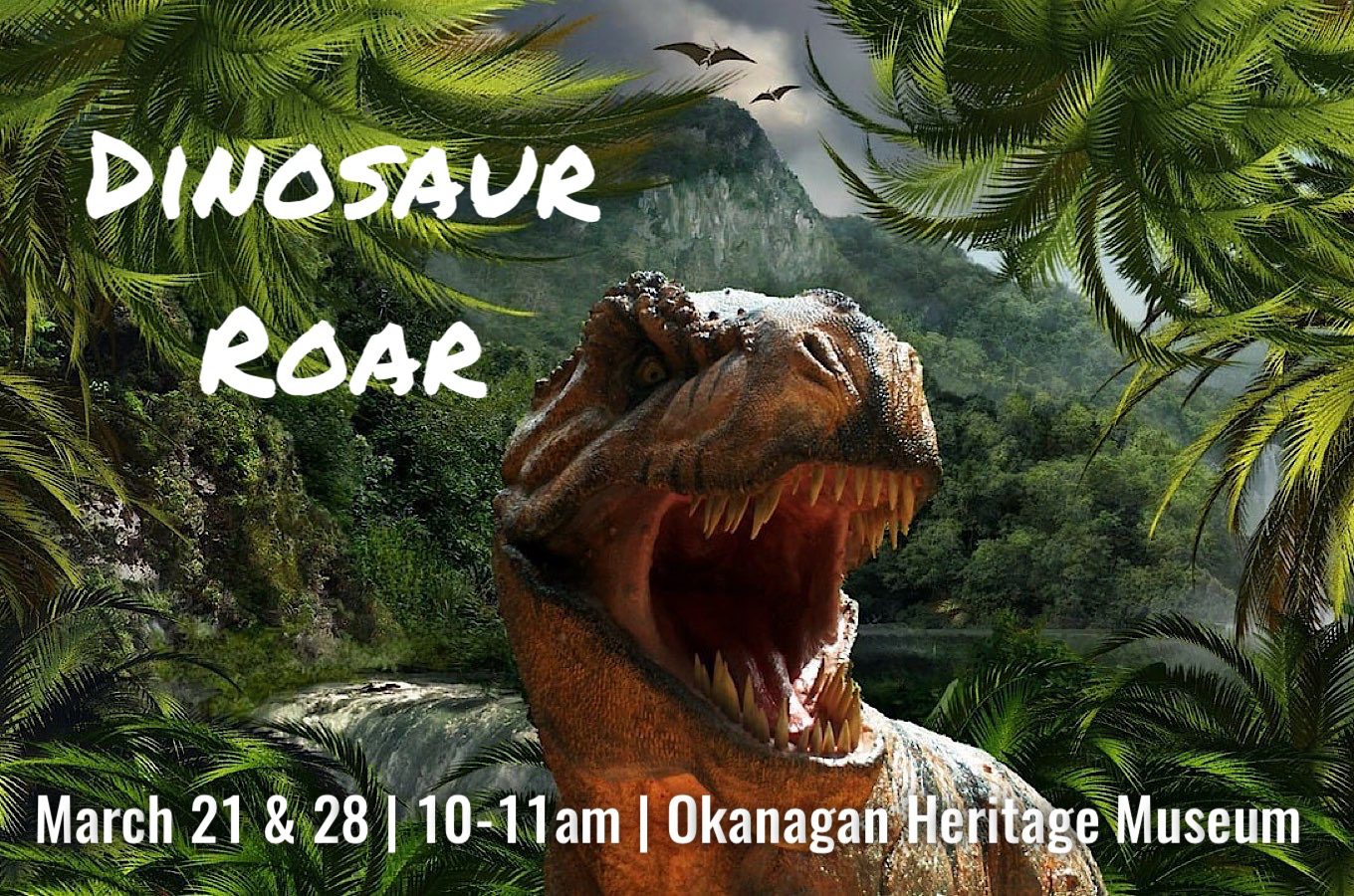 Back by popular demand! The Okanagan Heritage Museum offers you Dinosaur Roar! Dinosaurs were HOW BIG? Using real paleontology equipment and fossil exploration, we will imagine a land filled with dinosaurs. How loud can you Roar?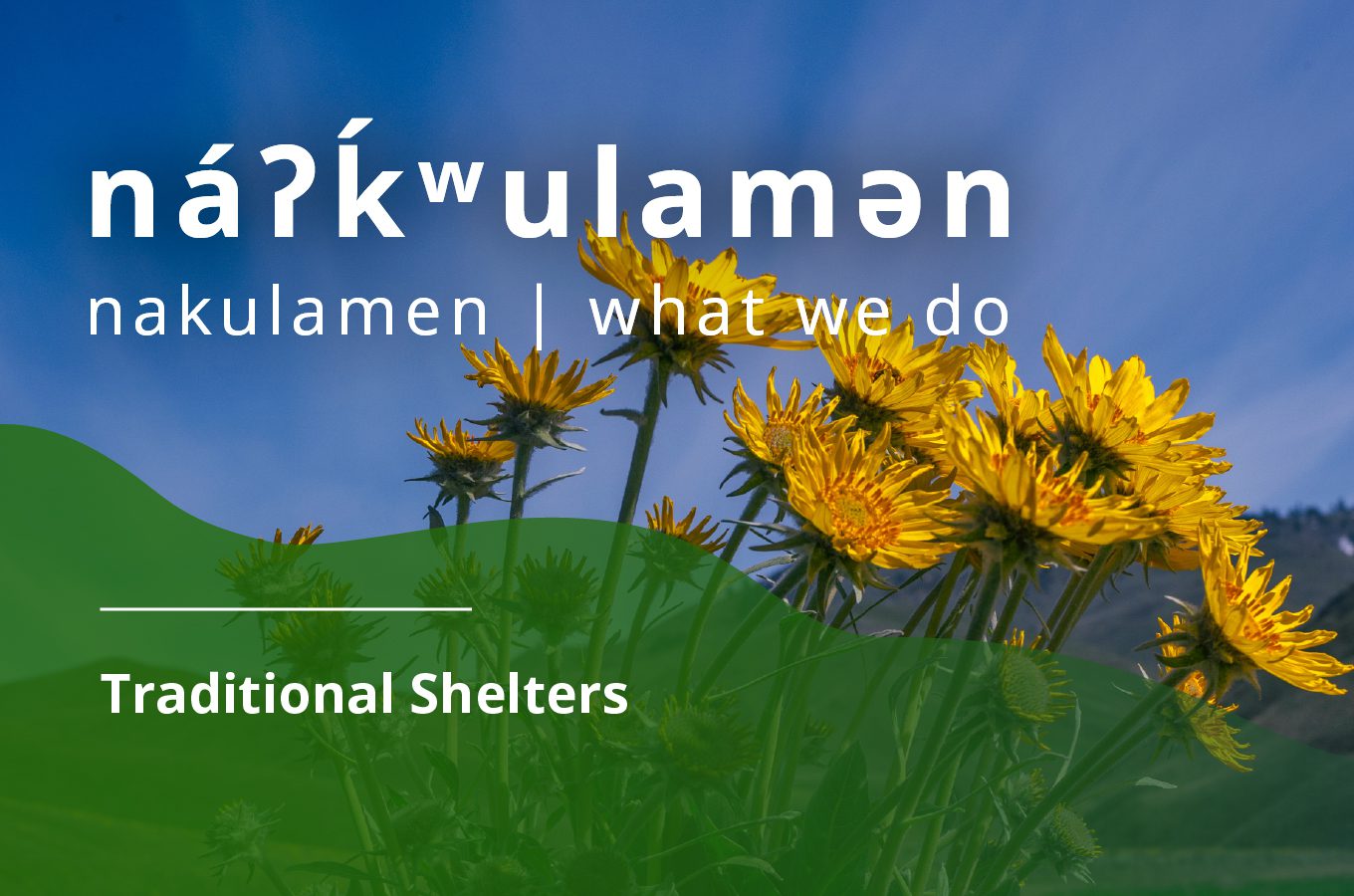 Take a journey with us exploring the traditional shelters and lifestyles of First Nations' from around Turtle Island, with a particular focus on syilx (Okanagan) culture. Participants may get the chance to climb the warriors' ladder.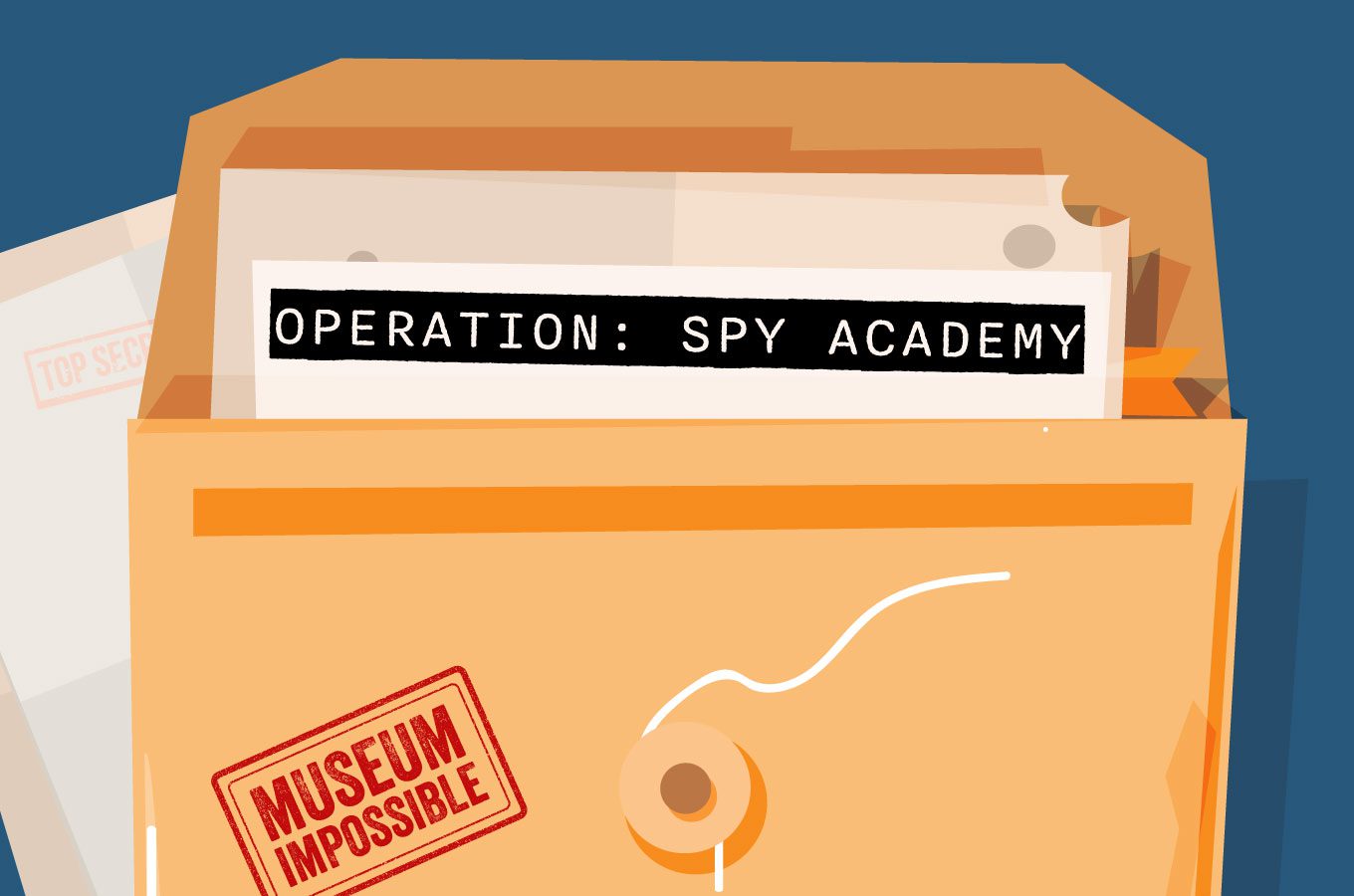 After Germany took over France, Winston Churchill established the Special Operations Executive (SOE). It aimed to send undercover agents to weaken the enemy in any way possible. You are a student at Camp X, Canada's top-secret spy school in Ontario. You will be train...