Okanagan Heritage Museum
Discover the natural and human history of Kelowna
Experience fascinating displays and learn how the Okanagan Valley was formed, and why it supports tremendous biodiversity. Step into the world of the syilx/Okanagan people, and gain insights into their close connection to the land. Learn about the arrival of traders and settlers, and peer into the windows of a store from Kelowna's Chinatown. Meet some individuals from Kelowna's past and present, and be inspired by the Central Okanagan Sports Hall of Fame.
Hours
| | |
| --- | --- |
| Monday, Friday & Saturday | 10:00am – 5:00pm |
| Thursday | 12:00pm – 8:00pm |
| Sunday | 12:00pm – 4:00pm |
| Tuesday & Wednesday | Closed |
Canada Day Hours
| | |
| --- | --- |
| Thursday, July 1 | 10:00am – 5:00pm |
Summer Hours (starts July 2)
| | |
| --- | --- |
| Monday | 10:00am – 5:00pm |
| Tuesday | 10:00am – 5:00pm |
| Wednesday | 10:00am – 5:00pm |
| Thursday (open late!) | 10:00am – 8:00pm |
| Friday | 10:00am – 5:00pm |
| Saturday | 10:00am – 5:00pm |
| Sunday | 10:00am – 5:00pm |
ADMISSION
Admission is by donation.
Suggested donation $5 per person/$15 per family

Artifact or Artifiction?
Experience our Feature Gallery as a game!
February 15, 2021 to September 6, 2021
Okanagan Heritage Museum
"Can you tell if it's ArtiFACT or ArtiFICTION?"
The Okanagan Heritage Museum's latest exhibition immerses visitors in a trivia board game. This unique way to explore the museum's artifact collection is sure to leave you surprised, stumped, and smarter. The game isn't just for history buffs. Questions cover a broad range of topics, from fashion and medicine to music and osteology.
Different levels of play are available for children.
The exhibition is a great way for individuals or small groups (social bubbles) to have a fun, safe museum experience. Even if you're pressed for time you can take the shortcut to play a quick game.
Submit your game card to enter the monthly prize draw.
Want to practice first?
Is this ArtiFACT or ArtiFICTION?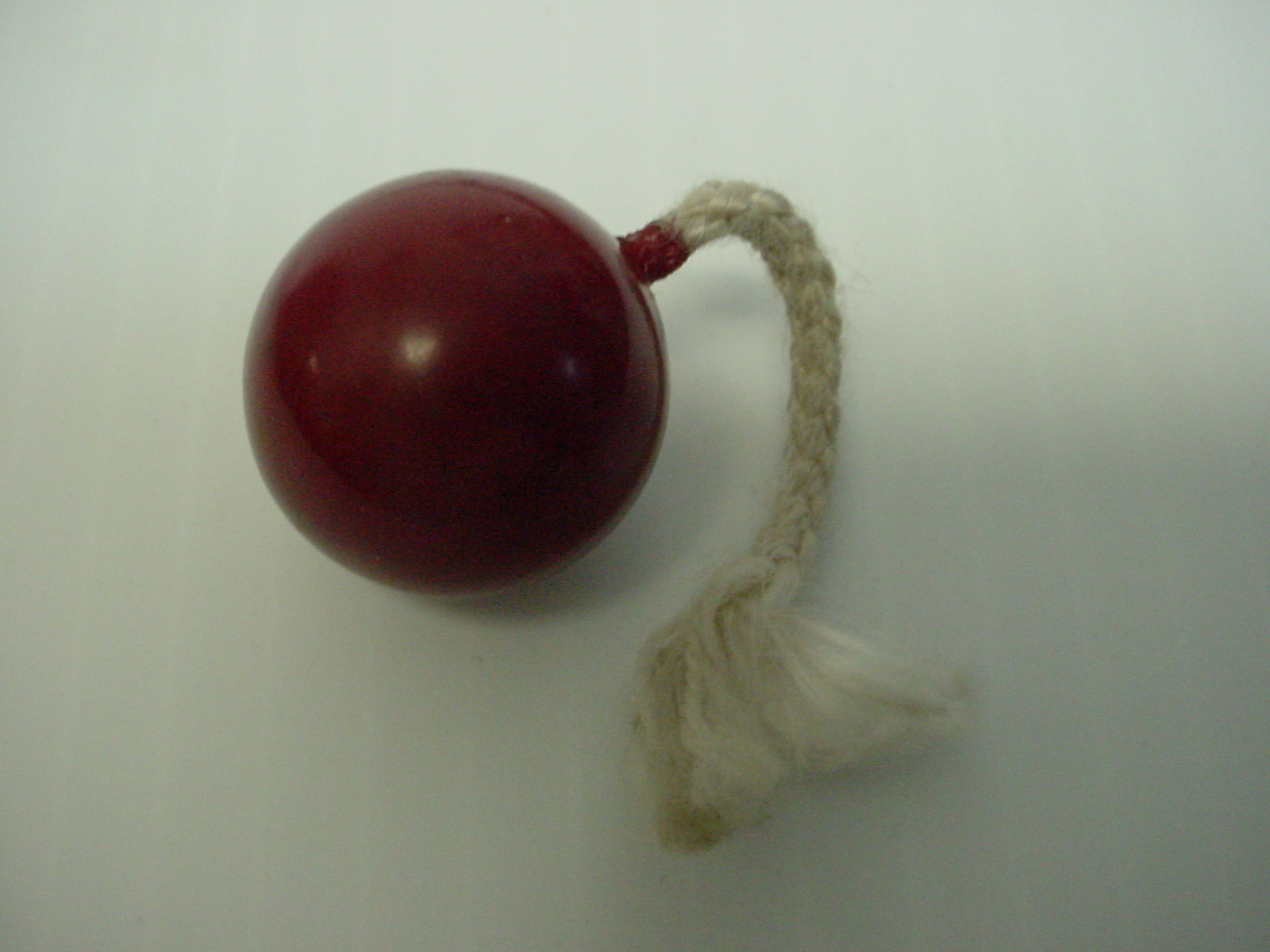 This small 'Cherry Bomb' firework became popular in North America in the late 1980s. Light the wick, throw it as far as you can… and watch it explode!
Accordion Toggle Closure
Click to reveal the answer
ArtiFICTION!
This is actually a cherry colour comparator, used by fruit inspectors to grade cherries.
CLICK TO CLOSE
Museums Are Living Places
There's always something new to discover at the  Okanagan Heritage Museum!
In recent years, the permanent gallery of the Okanagan Heritage Museum has been completely transformed. This was a major project that was informed by the vision and expertise of syilx/Okanagan Elders and knowledge carriers, historians, scientists, and members of diverse communities. In particular, we are grateful to staff from the Sncəwips Heritage Museum (Westbank First Nation) for their guidance and support. We are proud to display an Eagle Staff which symbolizes our friendship in telling a story together.
Eric Mitchell, Elder of the Okanagan Indian Band, led the design and construction of a traditional Okanagan Winter Home. These remarkable structures are sometimes referred to as pithouses or kekulis, but Eric taught us the proper name, qʷćiʔ. A highlight of a museum visit is stepping into this gorgeous space. The gallery transformation continues as we layer in new information as it becomes available to us. Visitors remark they are astonished by new insights, engaged by the provocative displays and delighted to see how much children enjoy exploring the museum.
Additional Programs & Services
Upcoming Events & Workshops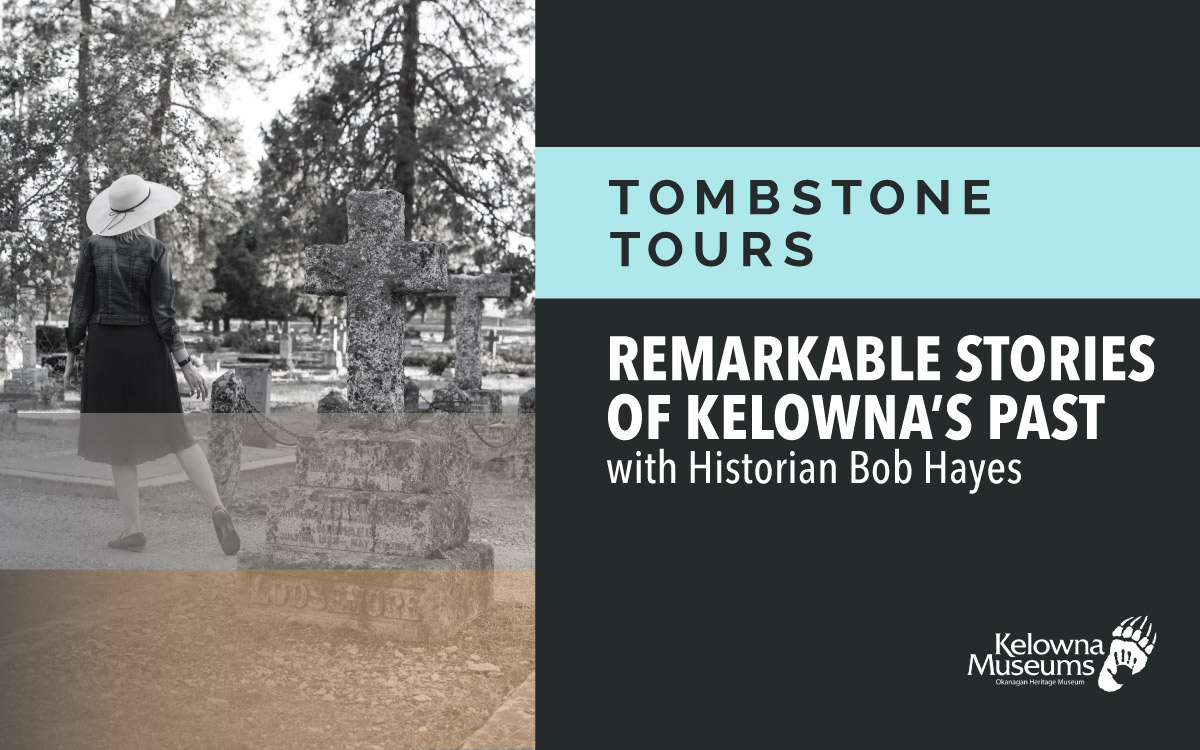 Discover the stories of the stones in this unique tour of Kelowna's largest historical site, the Pioneer Cemetery. Led by historian Bob Hayes, you will encounter forgotten neighbourhoods, teacher's corner, mighty pioneer women, and the occasional wildlife spotting in th...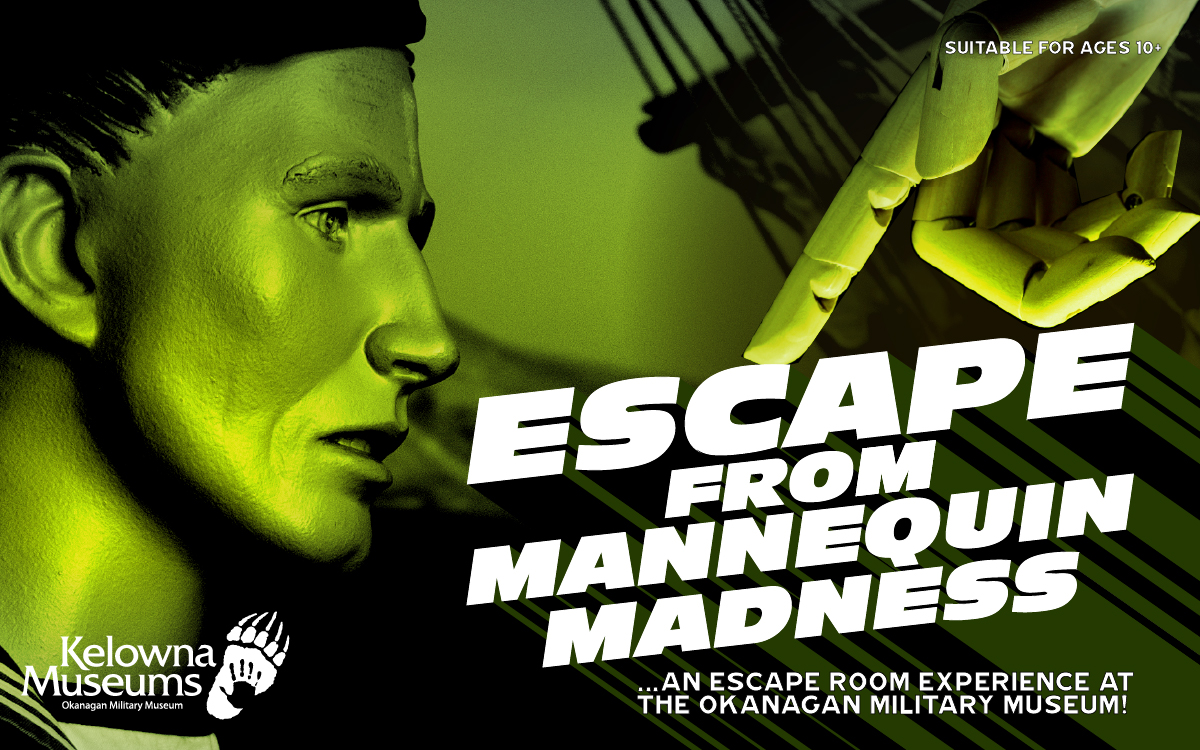 An all-new exit room experience! Save the world from the mad scientist Dr. Mann E. Quinn, who is plotting to raise a mannequin army, by solving clues around the Okanagan Military Museum. You have 1 hour... to save the world.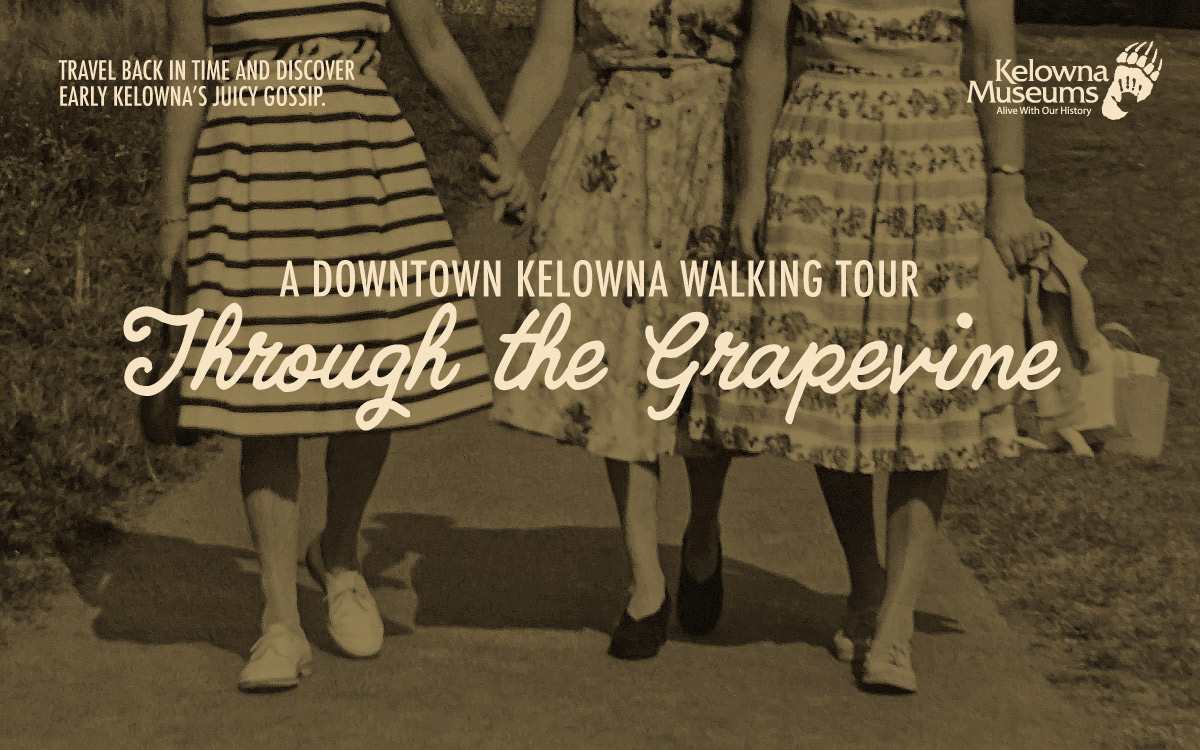 Where there's juicy fruit, there's juicy gossip… that was certainly the case for early Kelowna! Join us for a special 1.5 km walking tour and see the Cultural District transform before your eyes as stories from Kelowna's early years are brought to life.