Collections
What you see on display is the tip of the iceberg!
Only a fraction of the collection is visible to museum visitors. 
As in most museums, artifacts rotate between display and storage, thereby prolonging the life of the object, and providing vibrancy to the galleries. At Kelowna Museums, collections are stored behind the scenes in all of our facilities.
Kelowna Museums Society collects artifacts on behalf of the Okanagan Heritage Museum, the Okanagan Military Museum, the Okanagan Wine and Orchard Museum, and the Central Okanagan Sports Hall of Fame.
Collections Online
The Chinese Canadian Artefacts Project
In 2015, the Kelowna Museums Society began contributing to a provincial project facilitated by the University of Victoria. The project aims to promote greater knowledge and recognition of Asian Canadian heritage through an online artifact database. The searchable database contains over 6000 Chinese Canadian artifacts held by 16 local and regional museums throughout British Columbia.
The Kelowna Museums Society's page includes photographs and information on nearly 400 artifacts from our Chinese collection. 
Visit https://ccap.uvic.ca/index.php/kelowna-museums-society to explore our amazing Chinese artifacts!
Collections donations and selection process
Prior to any items being incorporated into the Collection, they are evaluated by the Collections Committee. The Committee determines whether or not the artifacts conform to the criteria set out in the Collections Policy.
If you would like to make a donation or are interested in learning more about the Collection process please contact the Curator of Collections, Nikki Bose, at 250-763-2417 ext. 23 or nbose@kelownamuseums.ca
Kelowna Museums Locations
Okanagan Heritage Museum
Kelowna's flagship museum, the Okanagan Heritage Museum, invites visitors to discover how the Okanagan Valley was formed, to gain insights into the world of our syilx hosts, to learn about the arrival of traders and settlers and so much more.
Okanagan Military Museum
Devoted to the preservation and greater awareness of Okanagan military heritage, the Okanagan Military Museum features uniforms, insignia, badges, firearms and fascinating stories of how locals have contributed to events on the world stage.
Laurel Packinghouse
One of Kelowna's most historic and beloved buildings, the Laurel Packinghouse is the oldest and largest packinghouse in BC. Part atmospheric rental venue, part museum, this is a building that charms both locals and visitors alike.
Kelowna Museums' Upcoming Events & Workshops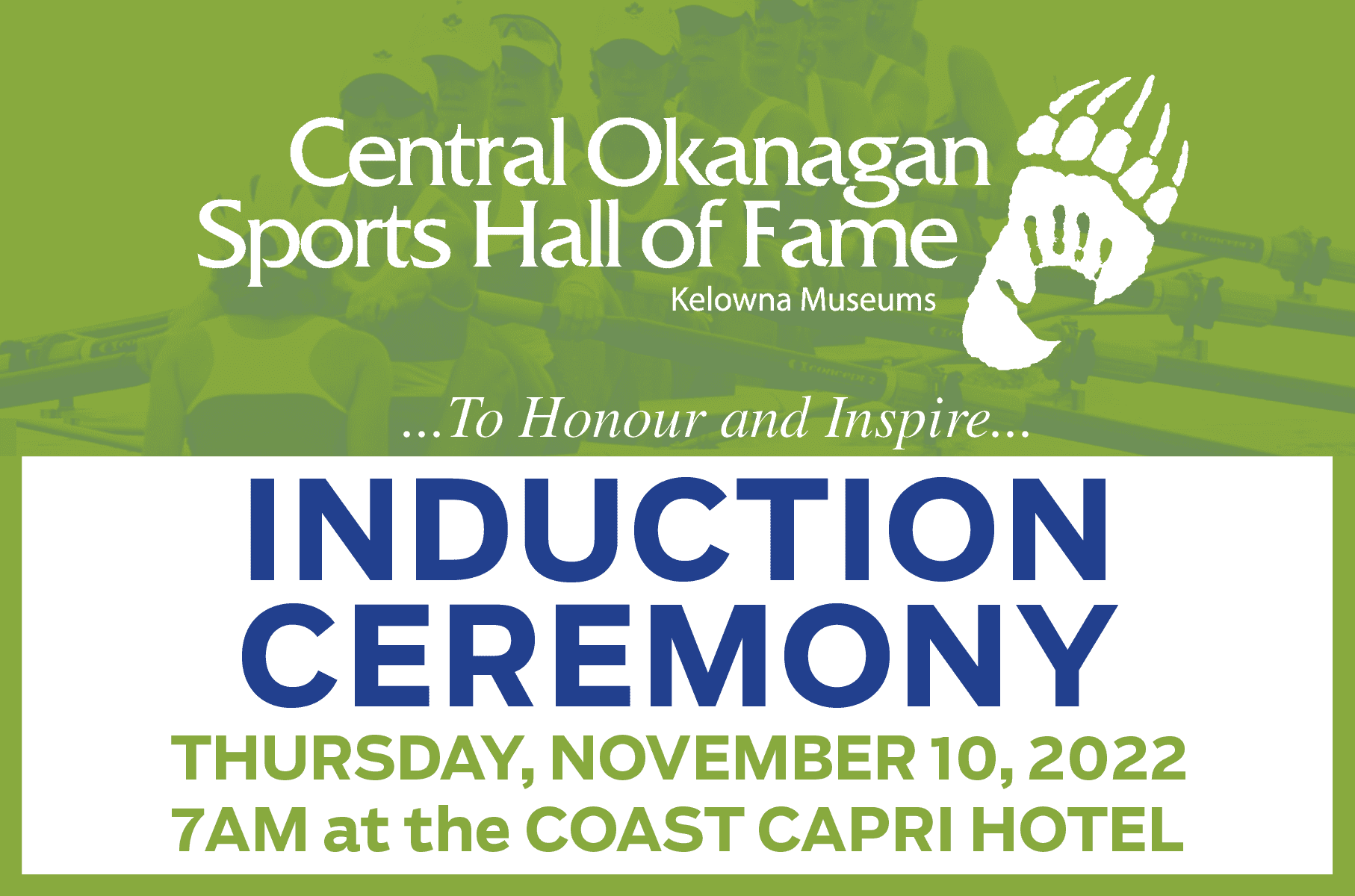 Join us, and be inspired as we welcome the newest class of inductees into the Central Okanagan Sports Hall of Fame!
read more