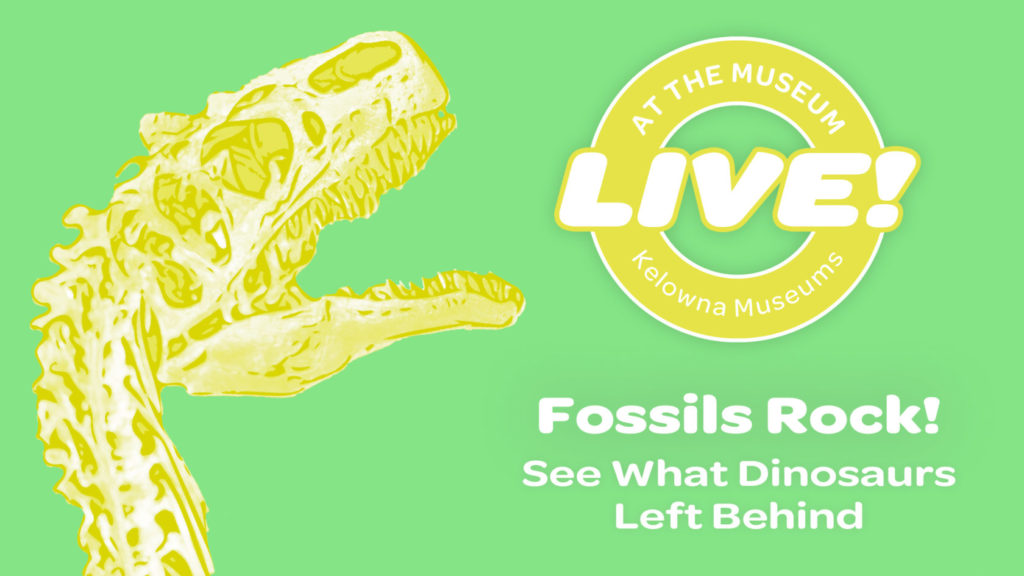 Linda Digby, our museum director, really digs dinosaurs! Join her and explore fossils from the museum's collection and discover what they tell us about ancient Okanagan. Learn how palaeontologists excavate fossils to uncover stories embedded in the rocks!
We invite kids and kids-at-heart to send in questions and ideas for Live at the Museum topics – DM us or send an email to education@kelownamuseums.ca.
Join us live on Instagram, to get in on the fun!