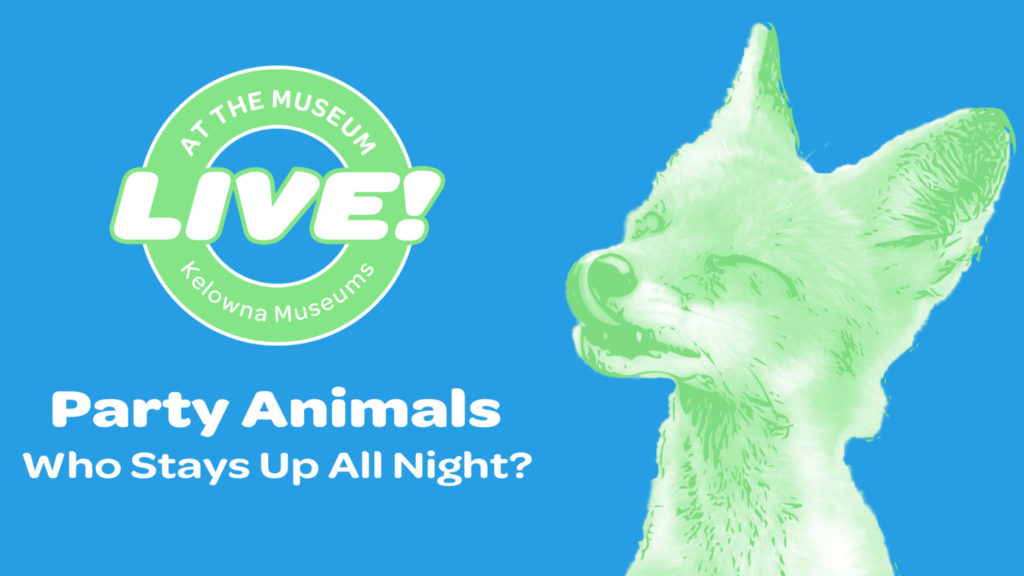 Did you hear that? Sneak a peek at owls, bats and other creatures who work the night shift. Discover what they get up to while you're fast asleep!
We invite kids and kids-at-heart to send in questions and ideas for Live at the Museum topics – DM us or send an email to education@kelownamuseums.ca.
Join us live on Instagram, to get in on the fun!