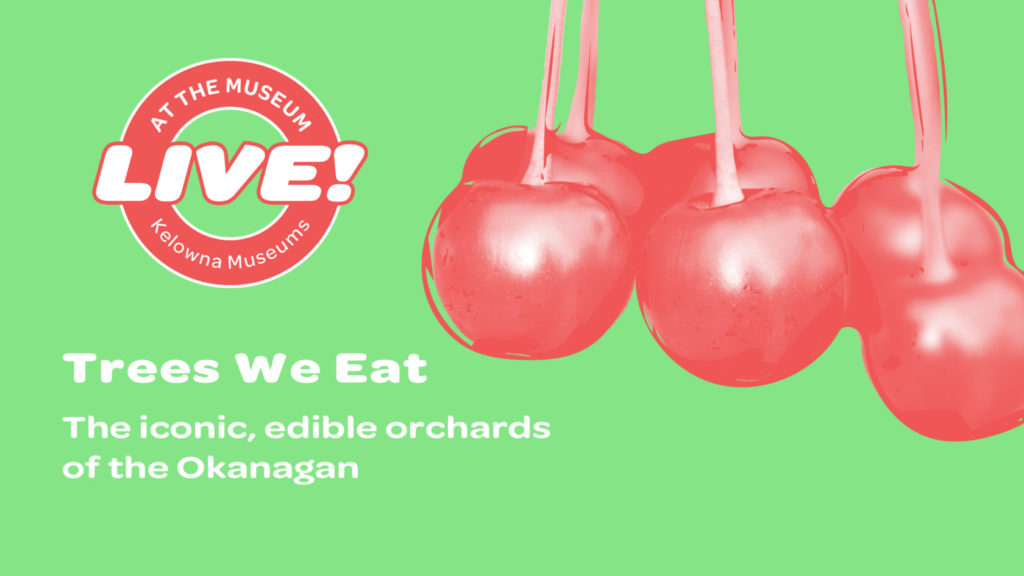 Orchards need a lot of love to produce the fruit we eat. The trees go through different stages throughout the year and fruit has its stages too! Learn how to taste an apple and discover what makes our fruit grow on our next field trip!
We invite kids and kids-at-heart to send in questions and ideas for Live at the Museum topics – DM us or send an email to education@kelownamuseums.ca.
Join us live on Instagram, to get in on the fun!