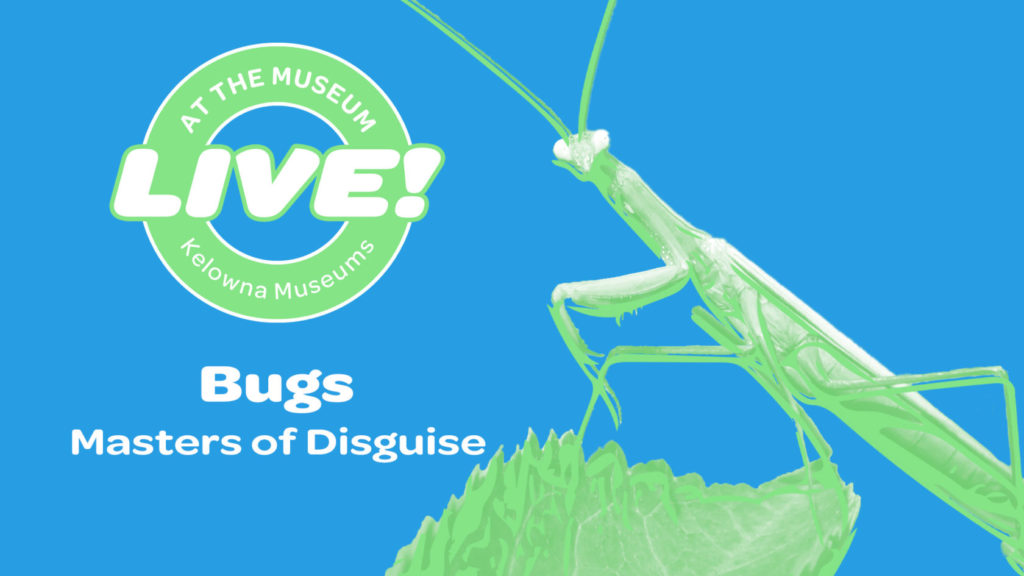 Friday's field trip is all about bugs! We'll check out some Okanagan insects and a few cool bugs from around the world too. Bugs have cool superpowers that allow them to camouflage, mimic other creatures, and scare away predators. Join us on Friday to learn more!
We invite kids and kids-at-heart to send in questions and ideas for Live at the Museum topics – DM us or send an email to education@kelownamuseums.ca.
Join us live on Instagram, to get in on the fun!