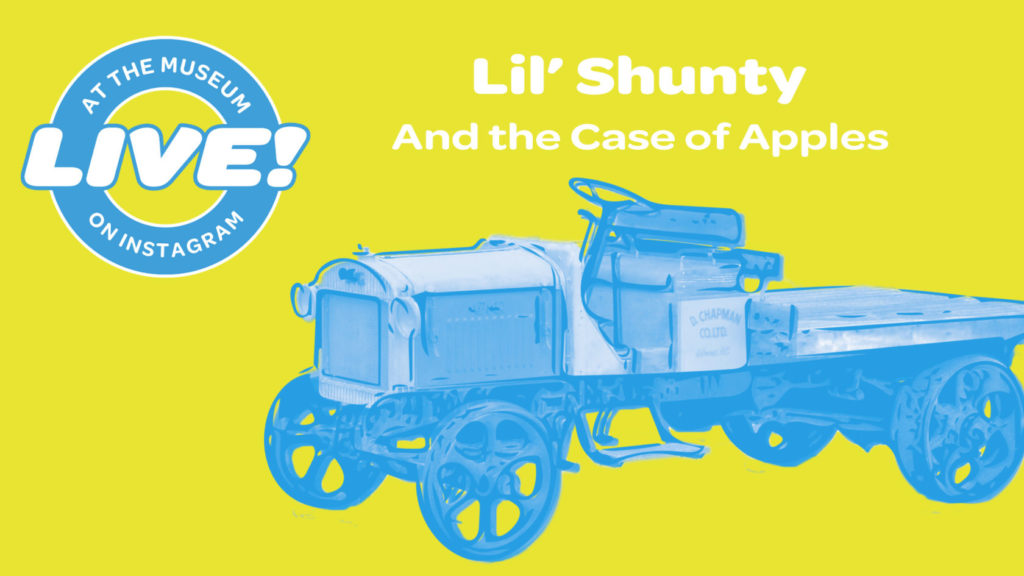 Have you seen the cute little truck behind the Laurel Packinghouse? Lil' Shunty is Kelowna's "little truck that could" who sometimes  behaved like a train! Find out what boats and apples have to do with it, and enjoy a great story from Kelowna's history.
We invite kids and kids-at-heart to send in questions and ideas for Live at the Museum topics – DM us or send an email to education@kelownamuseums.ca.
Join us live on Instagram, to get in on the fun!