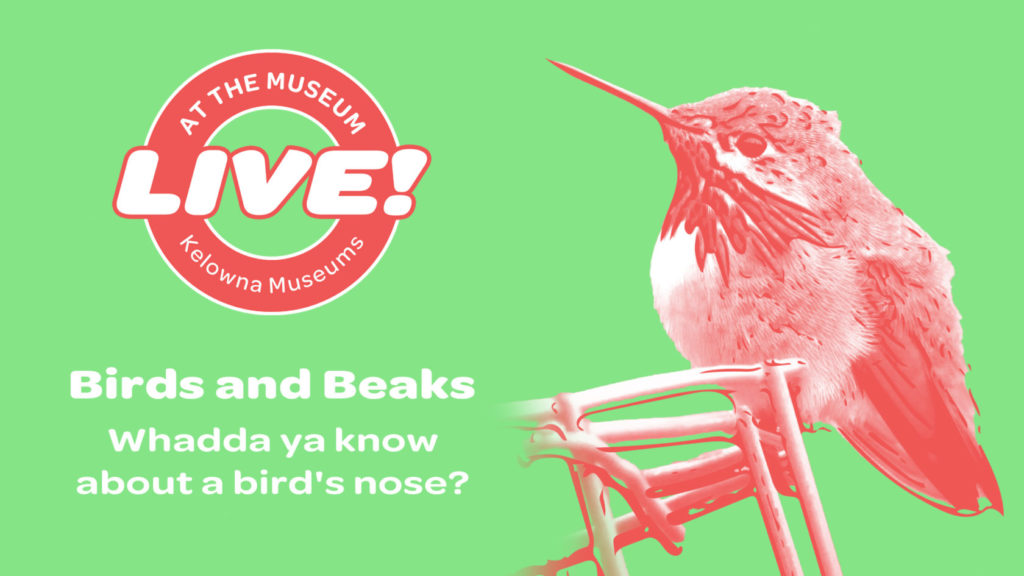 Beaks are a bird's best multi tool! How do birds from the Okanagan use theirs?
We invite kids and kids-at-heart to send in questions and ideas for Live at the Museum topics – DM us or send an email to education@kelownamuseums.ca.
Join us live on Instagram, to get in on the fun!