March 8
@
12:00 pm
–
1:00 pm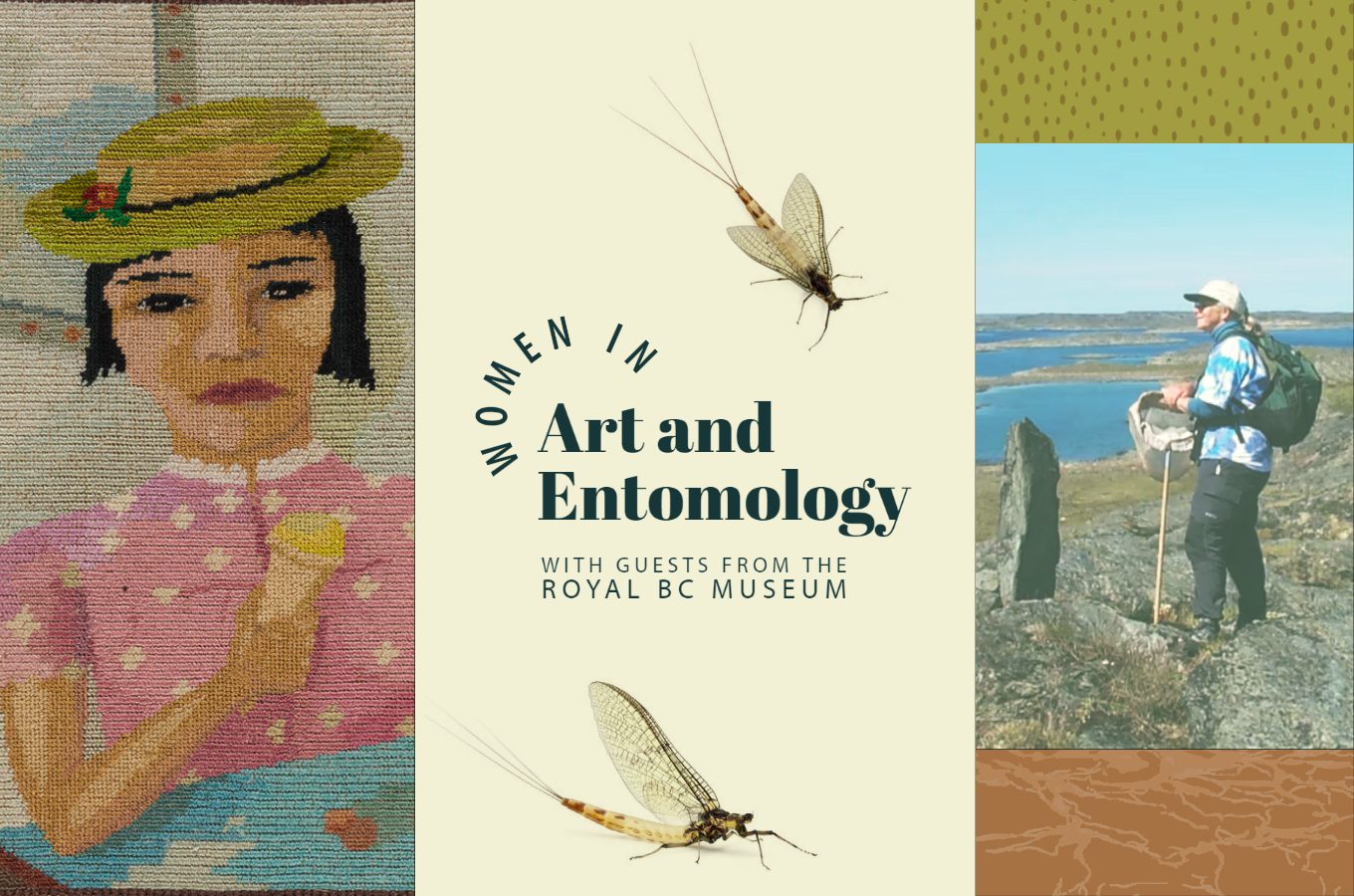 On International Women's Day, join staff from the Royal BC Museum for a discussion of important BC women in art and entomology. Dr. India Young, Curator of Art and Images, will speak about Summerland artist Katja Krahnstoever (1894-1987). Krahnstoever and her mountaineering husband moved to Summerland in the 1920s and fostered the local arts community at their home on the lake. And Curator of Entomology, Dr. Joel Gibson, will talk about past and present BC women entomologists. Brilliant women throughout the province and over time have helped to further our understanding of the lives and behaviours of the insects of BC. These talks will explore intersections of natural and human history through the work and research of prominent BC women.
Meet your guest speakers
Dr. India Young joined the Royal BC Museum in 2019 as the Curator of Art and Images. She oversees the collections of paintings, prints, drawings and photographs, which are primarily housed in the BC Archives. Highlights of the collections include early BC photographer Hannah Maynard's BC Gems, Emily Carr's sketchbooks and the thousands of photographs from Beautiful British Columbia Magazine. She looks forward to expanding the collection towards artists working in the province after 1950 and artists previously excluded from institutional collections.
Dr. Joel Gibson has been the Curator of Entomology at the Royal BC Museum since the winter of 2016. His childhood and adolescence were spent among the Great Lakes and forests of southern Ontario. After completing degrees in wildlife biology and insect systematics, Joel pursued a teaching degree and a brief career as a high school teacher. His return to research (and insects) included a doctorate degree and a stint at the Canadian National Collection of Insects, Arachnids and Nematodes in Ottawa.
For any inquiries please contact education@kelownamuseums.ca or 250.868.4836.
Drop-in