Trench Raids – Canadians in the First World War
March 9
@
5:30 pm
–
6:30 pm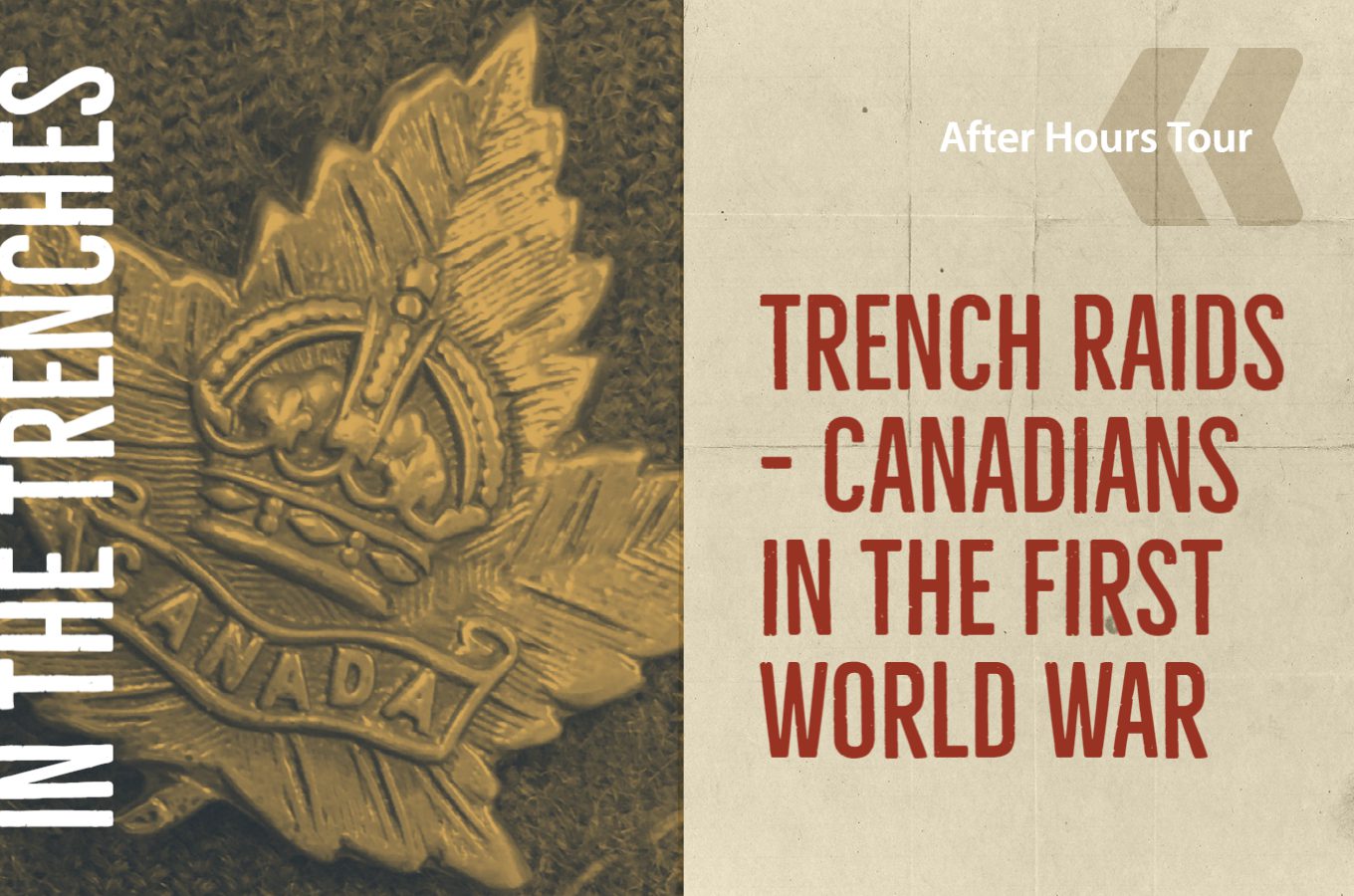 A workshop series talking about soldier combat, weaponry and way of life during World War 1.
If close combat is so horrific how did Canadians become good at trench raids in the First World War? Join us to learn more about the strategies used by Canadian soldiers to gain an upper hand on enemy lines.
$15 per lecture or $50 for all four
For any inquiries please contact kboehmer@kelownamuseums.ca or 250.763.9292.