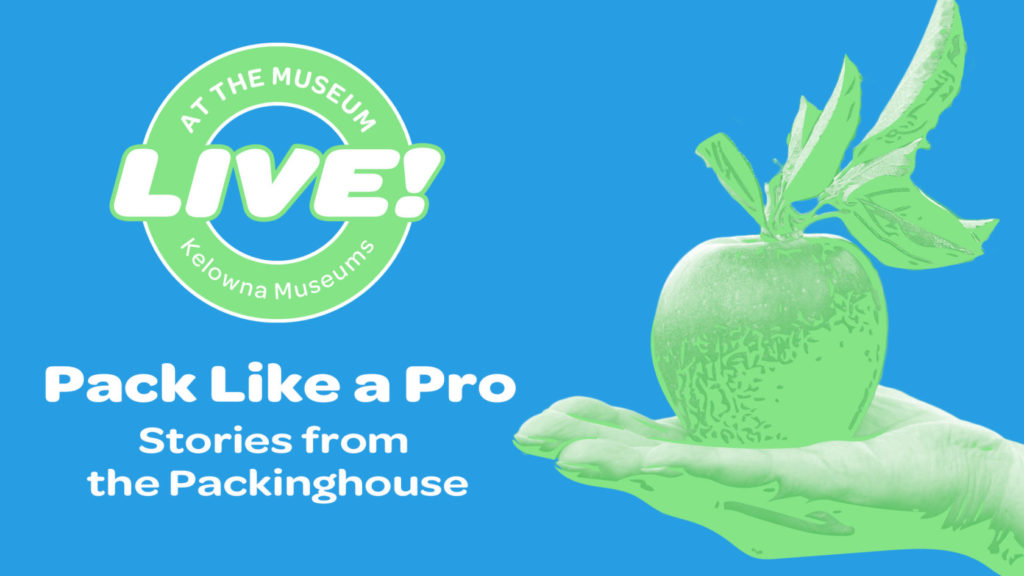 Is it good enough to eat? Picking and packing apples takes the skill of a champion… Literally! Meet a champion 'apple wrapper flapper' and discover the wonders of the Laurel Packinghouse.
We invite kids and kids-at-heart to send in questions and ideas for Live at the Museum topics – DM us or send an email to education@kelownamuseums.ca.
Join us live on Instagram, to get in on the fun!