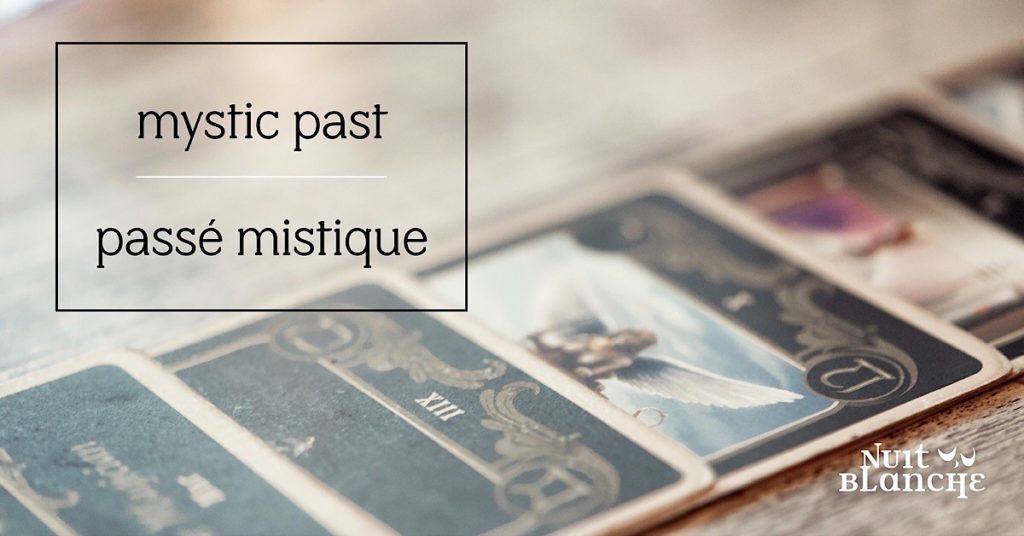 Don't miss the fun exhibition "Kelowna's Amusing Past" at the Heritage Museum. This exhibition takes a light-hearted look at some of the city's bygone amusement sites and annual festivals that brought the community together.
Join the group for a drawing party earlier in the night.
Pssst… We saw in our crystal ball that Wildflower Healing Arts will be there to read your future. Are you ready for a short tarot reading session?
Exhibition: 6 pm to 10 pm
Drawing Party: 6 to 8 pm
Tarot reading session: 8 to 10 pm
Part of Nuit Blanche Kelowna.
Nuit Blanche is a late-night event of multidisciplinary art. It is a unique night of creative and urban experience in the heart of Kelowna showcasing artistic installations, live performances, workshops, music shows, exhibitions, and more.
Discover the full programming:
www.nuitblanchekelowna.ca
____________________________
Passé mystique
Ne manquez pas l'exposition "Kelowna's Amusing Past" au Heritage Museum. Cette exposition temporaire jette un regard sur les sites de divertissements et les événements festifs qui ont rassemblé des milliers de gens dans la communauté.
Pour plus de plaisirs, joignez-vous à la session de dessin en début de soirée.
Pssst … Nous avons aperçu dans notre boule de cristal que Wildflower Healing Arts sera présente pour lire votre avenir dans les cartes de tarot.
Exposition: 18 h à 22 h
Session de dessin: 18 h à 20 h
Session de tarot: 20 h à 22 h
Fait partie de Nuit Blanche Kelowna.
Nuit Blanche est un événement d'art nocturne multidisciplinaire. C'est une soirée unique d'expérience créative et urbaine au cœur de Kelowna, qui présente des installations artistiques, des spectacles, des ateliers, des expositions et plus encore.
Découvrez la programmation complète:
www.nuitblanchekelowna.ca