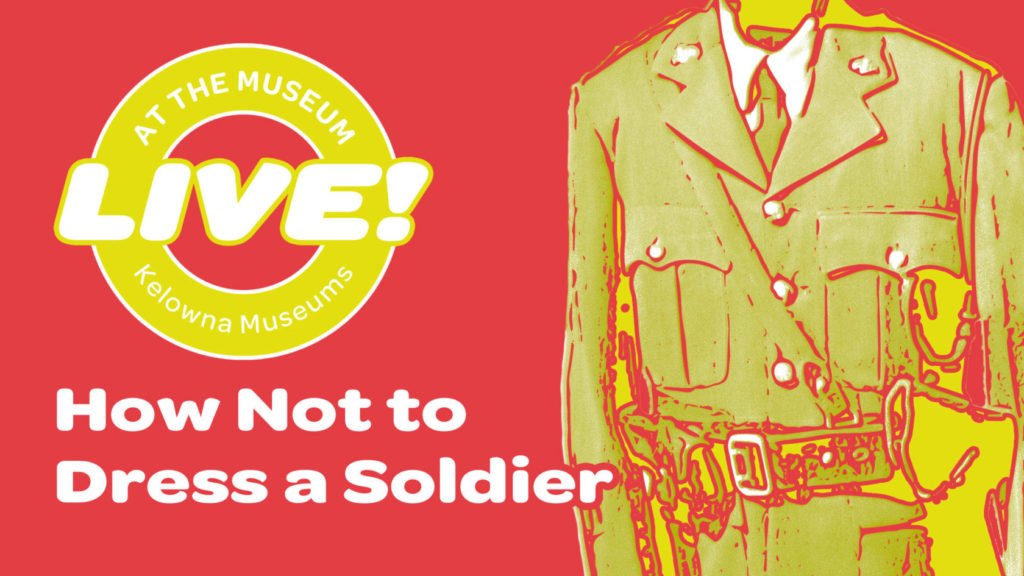 Slip behind the scenes at the Okanagan Military Museum to explore uniforms and equipment from the museum's artefact collection. Keith will share some military secrets while Jen puts together a new look.
We invite kids and kids-at-heart to send in questions and ideas for Live at the Museum topics – DM us or send an email to education@kelownamuseums.ca.
Join us live on Instagram, to get in on the fun!