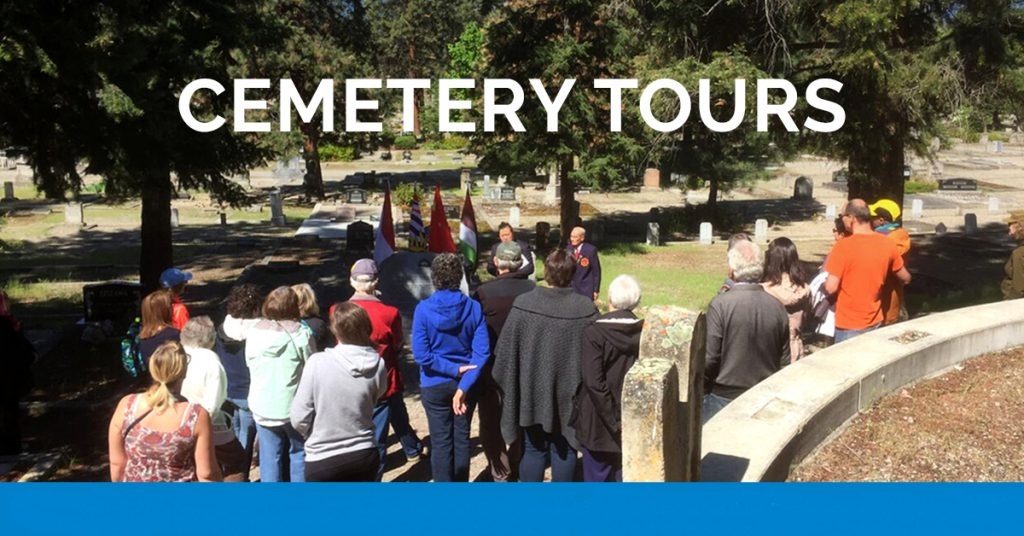 Join local historian Bob Hayes and Kelowna Museums for a walk through the past.
Meet people and hear stories from early Kelowna. Each tour will focus on a different area of the cemetery.
In recognition of Asian Heritage Month, the May 4th and May 29th tours will focus on the Chinese and Japanese section.
$5 per person
For more information, please contact:
Jen at 250.868.4836
education@kelownamuseums.ca