May 17
@
1:00 pm
–
4:00 pm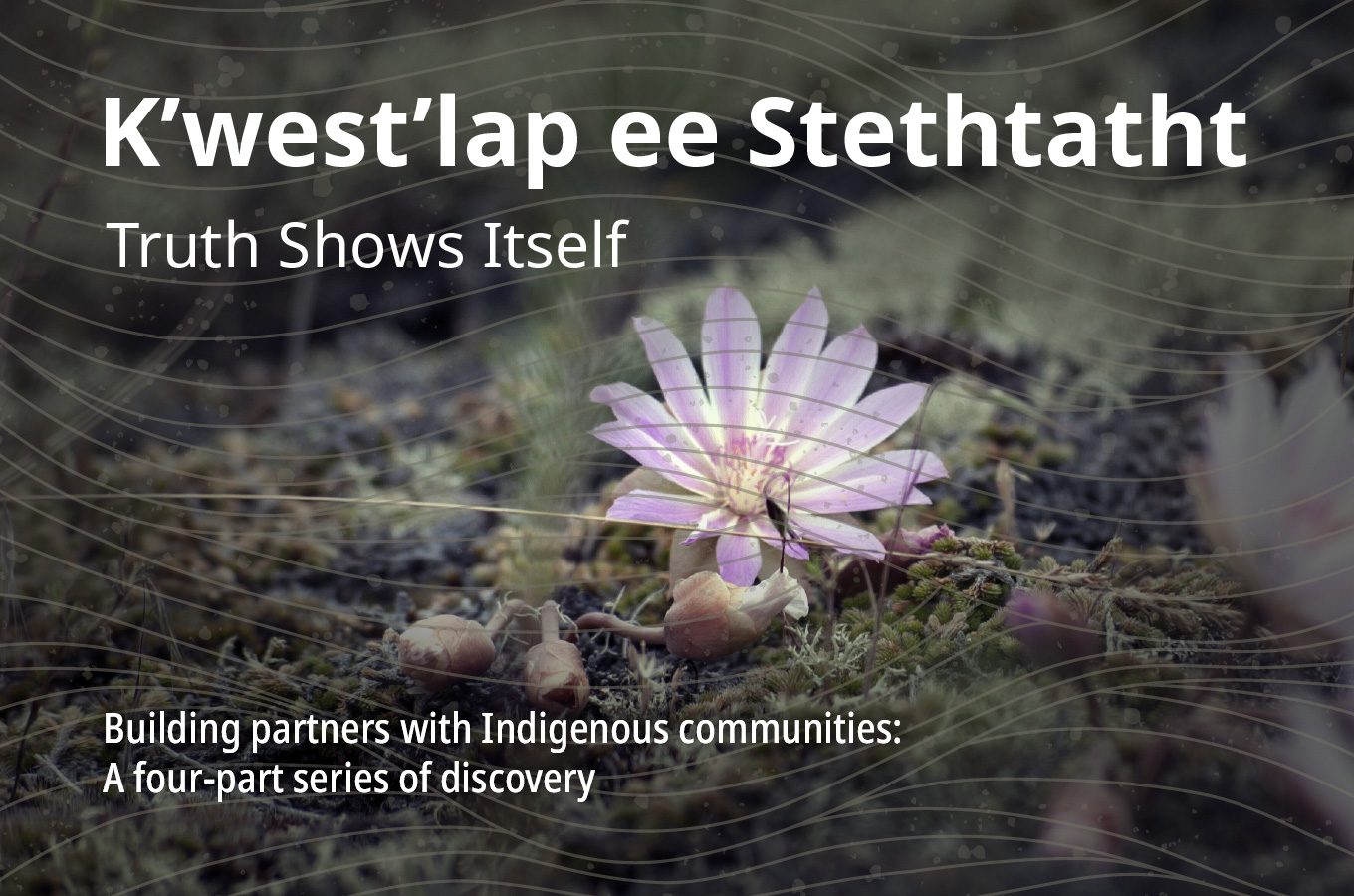 What does it mean to be a syilx ally? How do you understand the local Indigenous culture and perspective? Why does it matter?
Presented by syilx Elders Grouse and Pamela Barnes, this workshop series will help you understand and progress on the Truth and Reconciliation journey. Through four 3-hour workshops, participants access 12 hours of training in Indigenous cultural competency led by syilx Elders who are experts in this topic, having presented to workplaces and academic groups over many years.
K'west'lap ee Stethtatht (Truth Shows Itself) will cover such themes as:
· Sylix Indigenous Worldview
· History of Contact
· Current Affairs
· The Way Forward
Classes take place on Wednesdays from 1–4 PM at the Laurel Packinghouse. Participants are expected to attend all four workshops. Early registration is recommended as spaces are limited.
Dates: May 17, May 24, May 31, and June 7
About the Presenters
Wilfred (Grouse) and Pamela Barnes are Adjunct Professors at UBCO School of Nursing. They are Honorary Fellows at Okanagan College and facilitate cultural teaching in partnership with Kelowna Heritage Museums, the Kelowna Art Gallery, Rotary Centre for the Arts and Regional Parks. They also provide cultural competency training to may businesses and organizations.
Wilfred (Grouse) Barnes, is a syilx knowledge keeper and member of Westbank First Nation. As one of the few fluent nsyilxcn speakers he is dedicated to preserving and revitalizing the language. He serves as an Elder in Residence at School District 23, and Okanagan College. Grouse is a member of the Okanagan Nation Alliance Critical Response Team and serves as a Spiritual Care Provider at Kelowna General Hospital. He also works with the Okanagan Nation Alliance on traditional lands management.
Pamela Barnes, is a syilx educator/knowledge keeper and member of Westbank First Nation. Her traditional syilx education is a lifelong journey starting with her great-grandfather Mickey Derrickson and other family and community knowledge keepers. In true syilx tradition she strives to educate and mentor the next generations in all the work she does. Pamela's academic background is in Aboriginal government. She is one of the founders of WFN's Sensisyusten School and currently sits on the board. She has an extensive history of serving on numerous committees and councils for School District 23, Okanagan College and UBC/UBCO.
For any inquiries please contact education@kelownamuseums.ca or 250.868.4836.