Weaving Together
Community Hands Creating Art
December 1, 2021 to March 31, 2022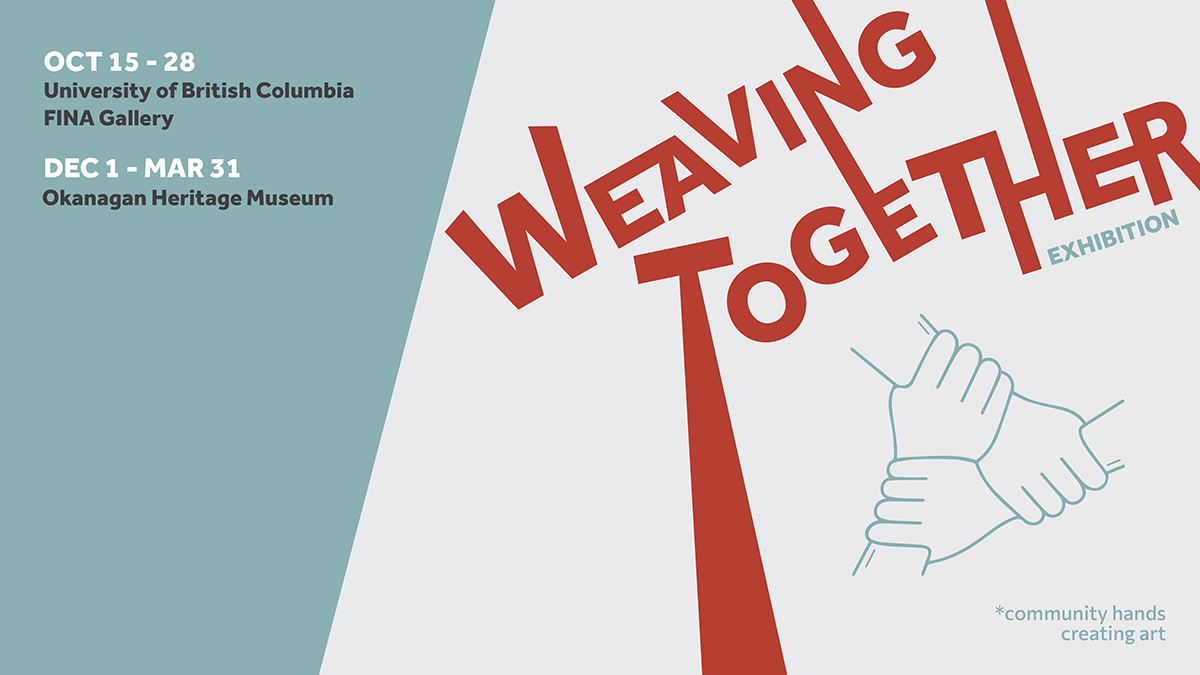 Weaving Together
Cool Arts Society
December 1, 2021 to March 31, 2022
Okanagan Heritage Museum
"We wove with community members who came in wheelchairs and easily made quick adaptations with the thoughtfully designed components we included when purchasing the loom."
This winter, the KMS is pleased to display the Cool Arts Society's Weaving Together. Stop by the Okanagan Heritage Museum's common room before the end of March and see the results of this months-long project. The Ponderosa Fibre Arts Guild volunteered to teach community members to weave on a special Saori Loom, and the Rotary Centre for the Arts supplied the project venue.
As word spread about the project, a boon of signups came, children as young as six and mature community members both men and women came to try weaving. To everyone's surprise and delight, one of Canada's very accomplished weavers signed up for a weaving session.
"Folks of all abilities and experience levels joined us," says Amy Bradshaw, Art Educator for Cool Arts. "We wove with community members who came in wheelchairs and easily made quick adaptations with the thoughtfully designed components we included when purchasing the loom."
The Cool Arts Society is a registered charity that is dedicated to providing fine art opportunities to adults with diverse abilities. It was founded in 2003 by Sara McDonald as a way to address the lack of accessibility for artists in the diverse ability community. Today, the artists and their work have been featured and celebrated across BC, including at the RCA, Kelowna Art Gallery, Kelowna Museum, and the FINA Gallery at UBC Okanagan.
Hours
| | |
| --- | --- |
| Monday | 10:00am – 5:00pm |
| Tuesday | Closed |
| Wednesday | Closed |
| Thursday | 10:00am – 5:00pm |
| Friday | 10:00am – 5:00pm |
| Saturday | 10:00am – 5:00pm |
| Sunday | 11:00am – 5:00pm |
Holiday Hours
| | |
| --- | --- |
| Monday, May 23 | 11:00am – 4:00pm |
ADMISSION
Admission is by donation.
Suggested donation $5 per person/$15 per family
Additional Programs & Services
Upcoming Events & Workshops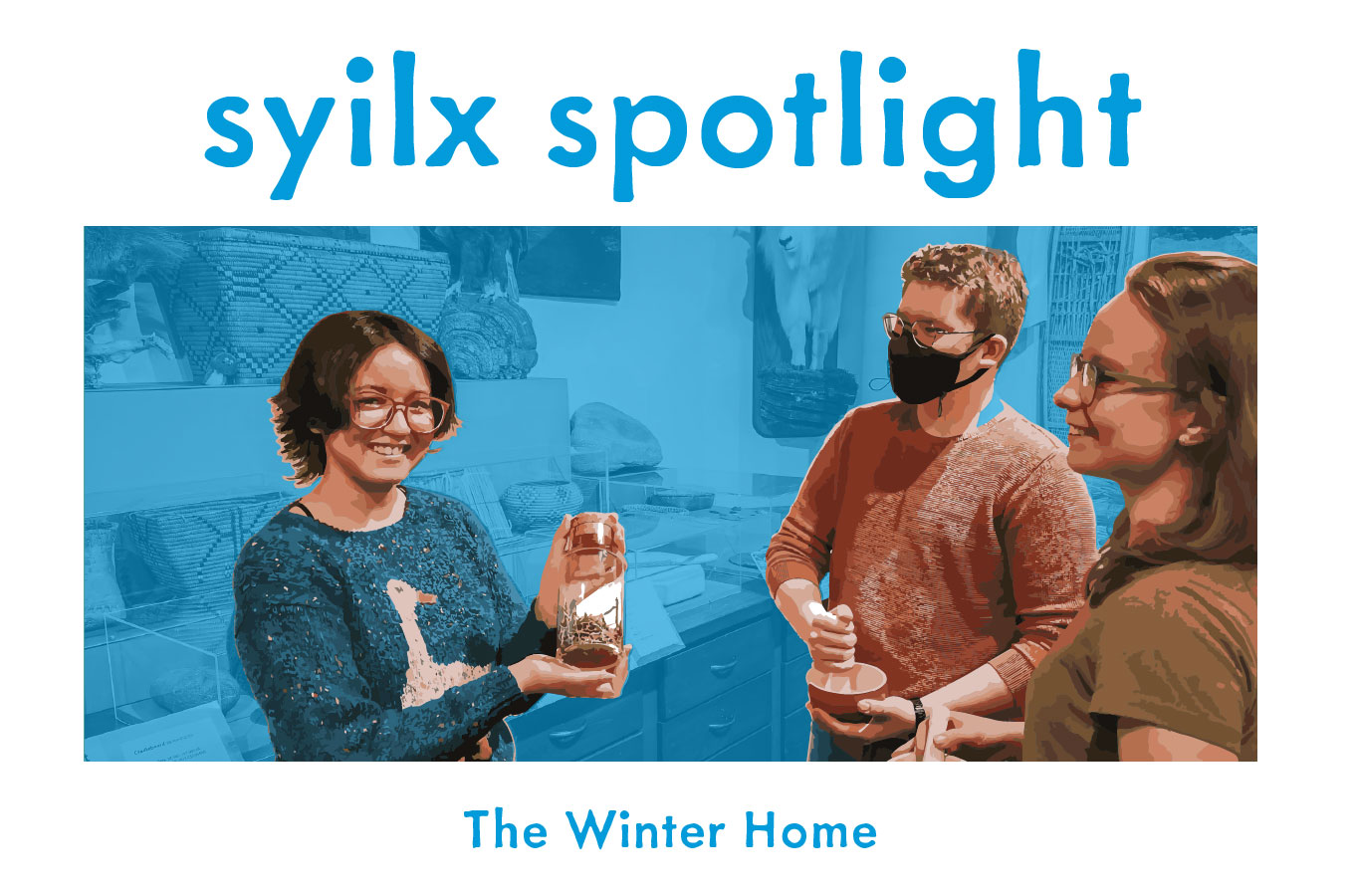 Sunday afternoons for a fascinating, hands-on look at syilx (Okanagan) culture and traditions. Get an up-close look at objects from our collection and take part in a hands-on activity or experience!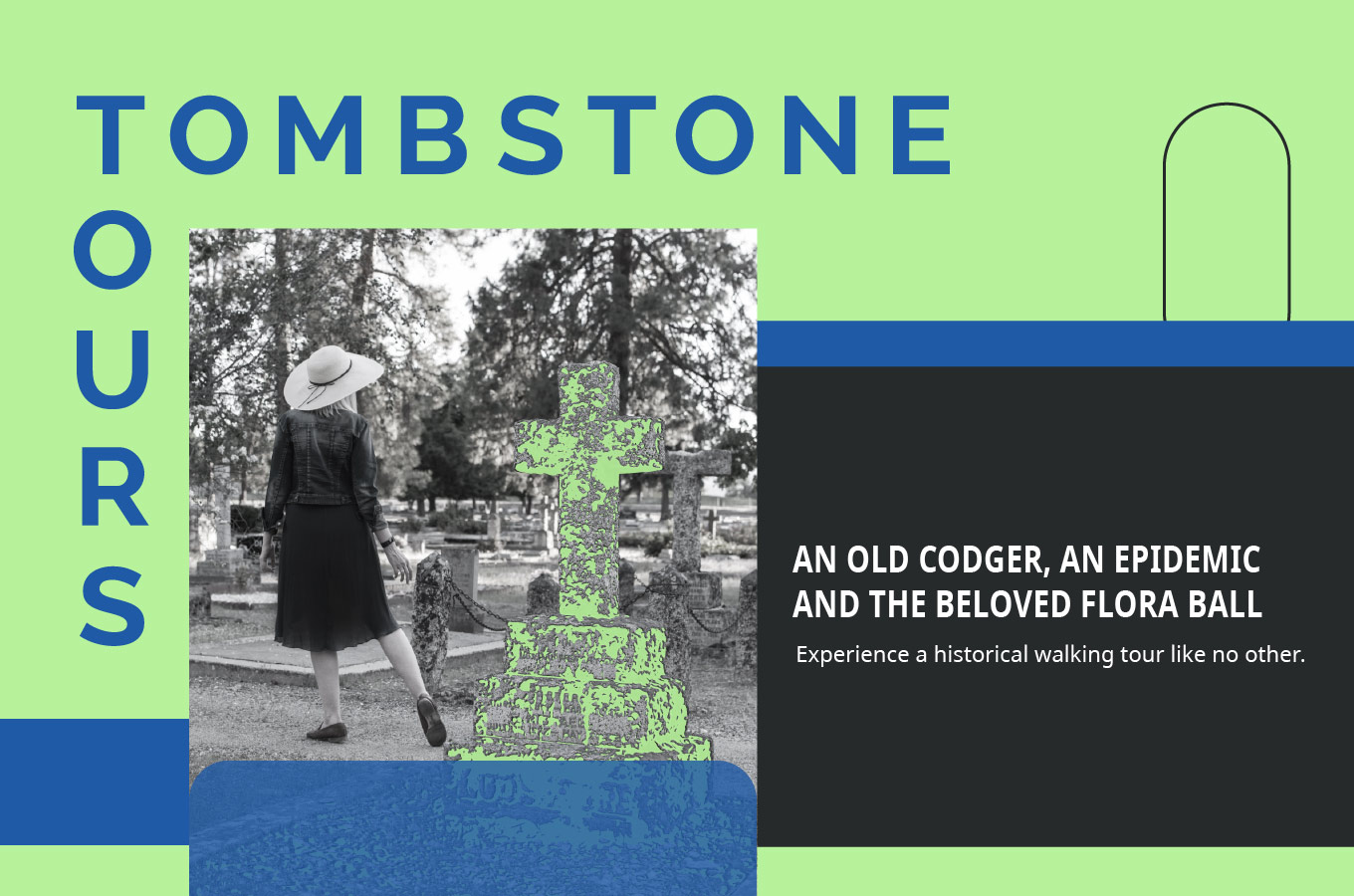 you will encounter forgotten neighbourhoods, teacher's corner, mighty pioneer women, and the occasional wildlife spotting in this beautiful setting. Each week is different, so keep coming back!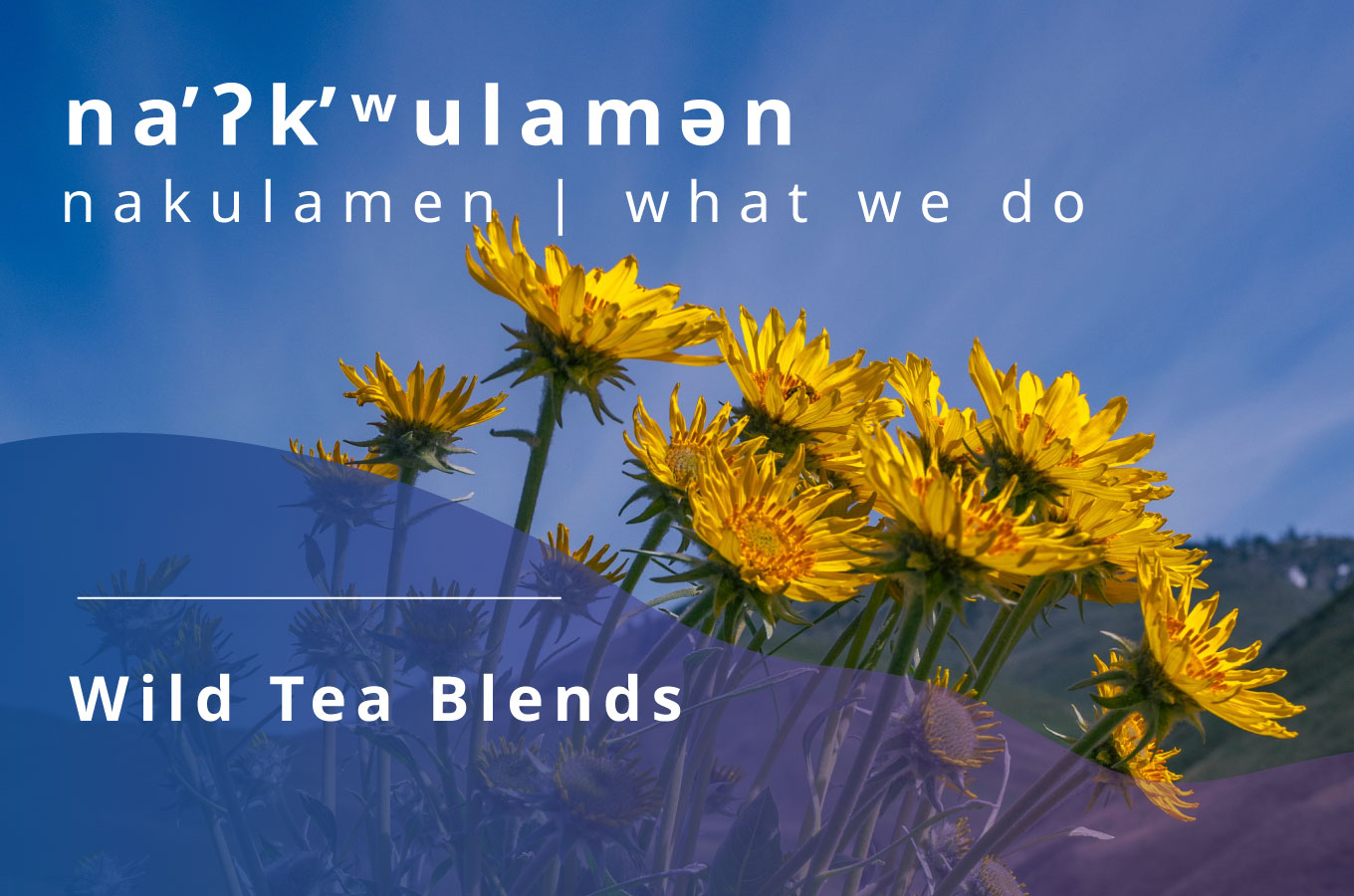 This event is IN-PERSON and will take place in the Laurel Square, the outdoor space to the south of the Laurel Packinghouse. Participants will learn about plants and medicine, sample wild tea, and make their own blend to take home. Plant samples have been respectfully c...