Waterways
The Past, Present and Future of the Okanagan Waterscape
September 18, 2021 to March 7, 2022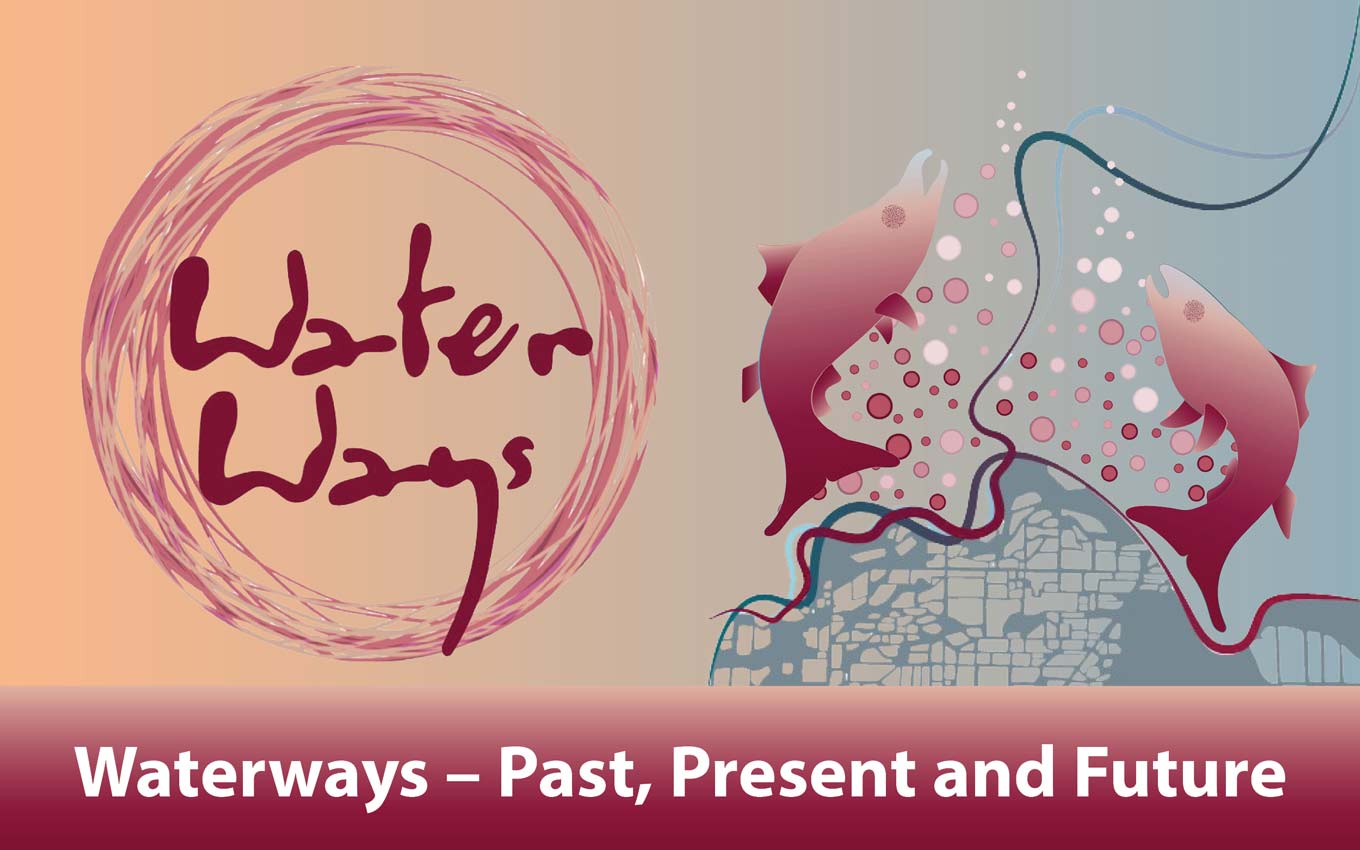 Waterways
Take a deep dive into the human relationship with water.
September 18, 2021 to March 7, 2022
Okanagan Heritage Museum
"This exhibit will inform, intrigue and spark conversation."
Waterways explores the nature of our relationship with water – from the impact of development and climate change on the environment to the importance of Traditional Ecological Knowledge in ensuring all living things have clean water, now and in the future
. 
In keeping with syilx environmental ethics, the Okanagan Waterways Project reminds us that we all have a
responsibility to work towards building and upholding the sustainability of water for healthy ecosystems and for future generations
.
The exhibition features immersive media, which includes a video installation featuring the insights of Elders and Knowledge Keepers of the syilx Okanagan community, scientists and conservationists
.
There is also a
highly
realistic virtual world where visitors can explore what the Okanagan waterways were like before development via a touch-screen interface
.
Waterways also showcases examples of Indigenous-led restoration where diverse partners continue to collaborate to enhance the sustainability of water. The exhibition mobilizes the knowledge emerging from Waterways – the Past, Present and Future of the Okanagan Waterscape, a four-year Social Sciences and Humanities Research Council (SSHRC) funded project led by Dr. Aleksandra Dulic, Principal Investigator, and Coinvestigators Drs Jeanette Armstrong, John Wagner, Lael Parrott and Miles Thorogood from the University of British Columbia with other essential partners, including the En'owkin Centre whose input was vital in ensuring a rich cross-cultural Indigenous perspective on water.
Waterways is a collaborative undertaking between the University of British Columbia Okanagan, Elders and Knowledge Keepers of the syilx Okanagan community, Kelowna Museums Society, Okanagan Basin Water Board, and the Okanagan Collaborative Conservation Program.
limləḿt
We would like to extend our sincere gratitude to all of the individuals and organizations that made this project possible.
We would like to extend our sincere gratitude to all of the individuals and organizations that made this project possible. In particular, the hard work, dedication and collaborative spirit of the project partners allowed the various pieces that comprise this complex project to be woven together. These include the University of British Columbia, Centre for Culture and Technology, Sonic Production Intelligence Research and Application Lab, En'owkin Centre and the Kelowna Museums Society.
Although many people from these organizations helped this project along in various capacities, the following individuals made up the core project team:
Aleksandra Dulic, artistic direction
Amanda Snyder, curation
A. Michael Bezener, content development
Carla Mather, 3D project manager
Dalmar Hussein, 3D interface design
Emerald Holt, content development
Jacen Dennis

, video editing

Jeannette Armstrong, Indigenous leadership and knowledge
John Wagner, content development
Jordan Pike, 3D visualization and production
Lael Parrott, content development
Linda Digby, project proponent
Maria Correia, project production
Marlowe Sam, Indigenous knowledge and research
Miles Thorogood, sound composition, systems design and development
Rylan Broadbent, module design and fabrication
Sarah Alexis, Indigenous content development
Scott Boswell, content development
Sepideh Saffari, exhibition design & module design
The team would also like to recognize the support and contributions of Ahlam Bavi, Alex Lake, Alison Trim, Echo Sulin, Felicia Watterodt, Julian Pena, KayKaitkw Harron Hall, Madeline Donald, Kaede Tara Dunn, Meg Yamamoto, River Dunn, Trevor Richard and Tyrel Narciso. These individuals helped tremendously to articulate, design, develop and construct this exhibition.
This exhibition draws deeply from the knowledge of community members, many of whom contributed to the exhibition in different ways, including members of the Colville Confederated Tribes in Washington State who were interviewed by Dr. Marlowe Sam. Graduate students Maria Correia and Sarah Alexis with Professor Dulic's supervision conducted and analyzed all other interviews. The following individuals contributed to the exhibition, by sharing one or a combination of their knowledge, voices, materials, skills, and expertise:
A. Michael Bezener
Anna Warwick Sears
Chad Eneas
Chris Bull
Christine Bishop
Dawn Machin
Howie Wright
Jeannette Armstrong
John Wagner
Karilyn Alex
The late Kim Hyatt
Marlowe Sam
Rose Caldwell
Richard Armstrong
Ryan Benson
Sarah Alexis
Scott Boswell
Tara White
Tracey Bonneau
Colville Confederated Tribes
Albert Andrews Redstar
Barb Freelander
The late Chaz Williams
Clem Nichols
Ernie Brooks
The late George Abrahamson
Kathy Womer
Lucille Pakootas
Patty Porter
Shelly Phillips
Stretch Cleveland
Columbia River Basin
Morna McEachern
Eric Finke
Mary Tuti Baker (Kanaka 'oiwi)
Stan de Mello
Samuel Johnson
Karen Katigbak
Iris Lippert
Michael Mugambe
Tyler Nodine
Stan Thayne
The following organizations also generously contributed content to this project:
Institute for Community Engaged Research
Okanagan Collaborative Conservation Project
Okanagan Institute for Biodiversity, Resilience and Ecosystem Services
Okanagan Nation Alliance

Falcon WaterJet Cutting Ltd.
Finally, we would like to acknowledge our funders that made this project possible: SSHRC, UBC, City of Kelowna, BC Arts Council, Innovation.ca and Okanagan Basin Water Board.
Hours
| | |
| --- | --- |
| Monday | 10:00am – 5:00pm |
| Tuesday | Closed |
| Wednesday | Closed |
| Thursday | 10:00am – 5:00pm |
| Friday | 10:00am – 5:00pm |
| Saturday | 10:00am – 5:00pm |
| Sunday | 11:00am – 4:00pm |
Special Hours
| | |
| --- | --- |
| Saturday, September 30 | 12:00am – 4:00pm |
|   |   |
Additional Programs & Services
Upcoming Events & Workshops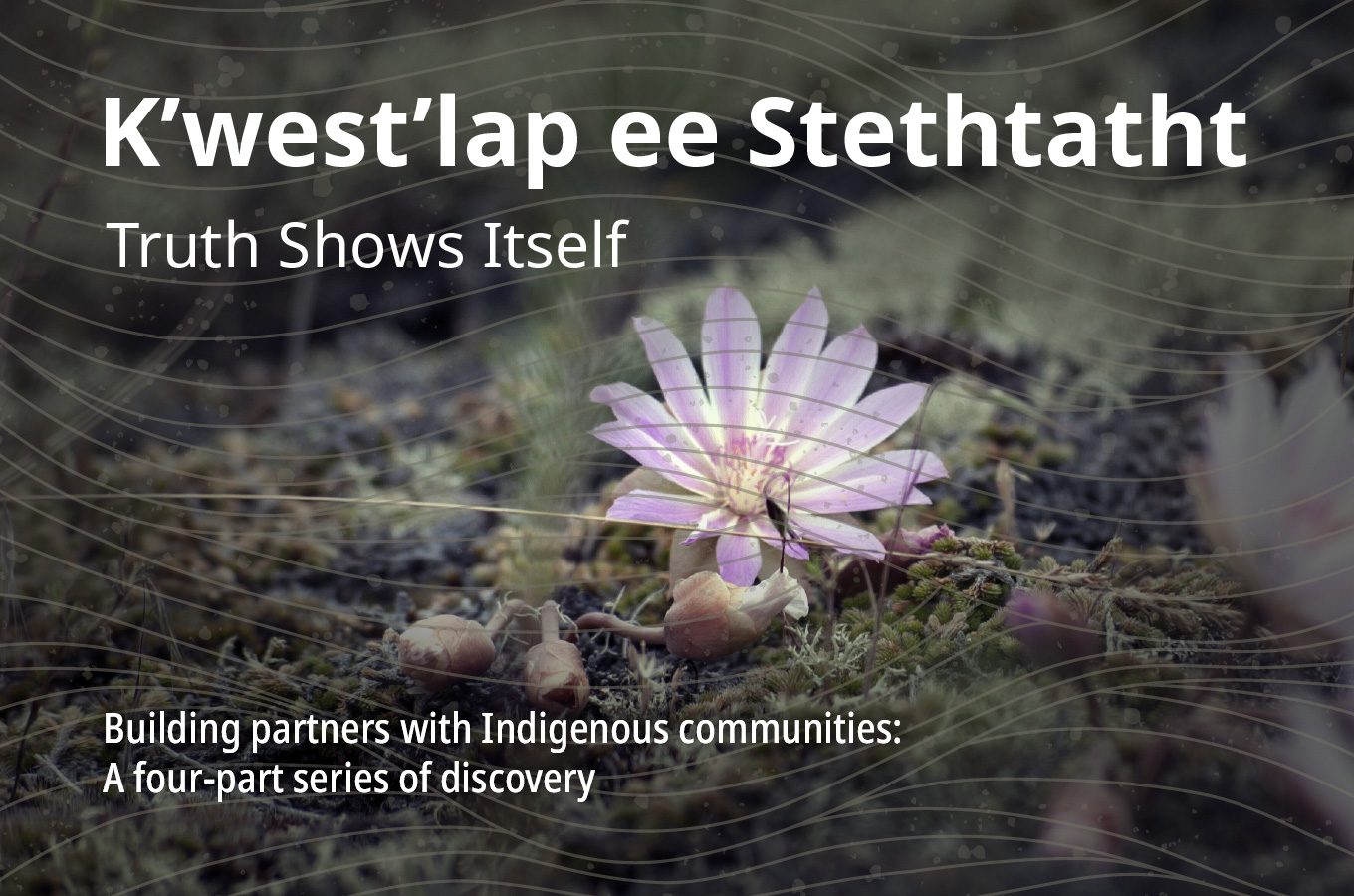 Presented by syilx Elders Grouse and Pamela Barnes, this workshop series will help you understand and progress on the Truth and Reconciliation journey. Through four 3-hour workshops, participants access 12 hours of training in Indigenous cultural competency led by syilx...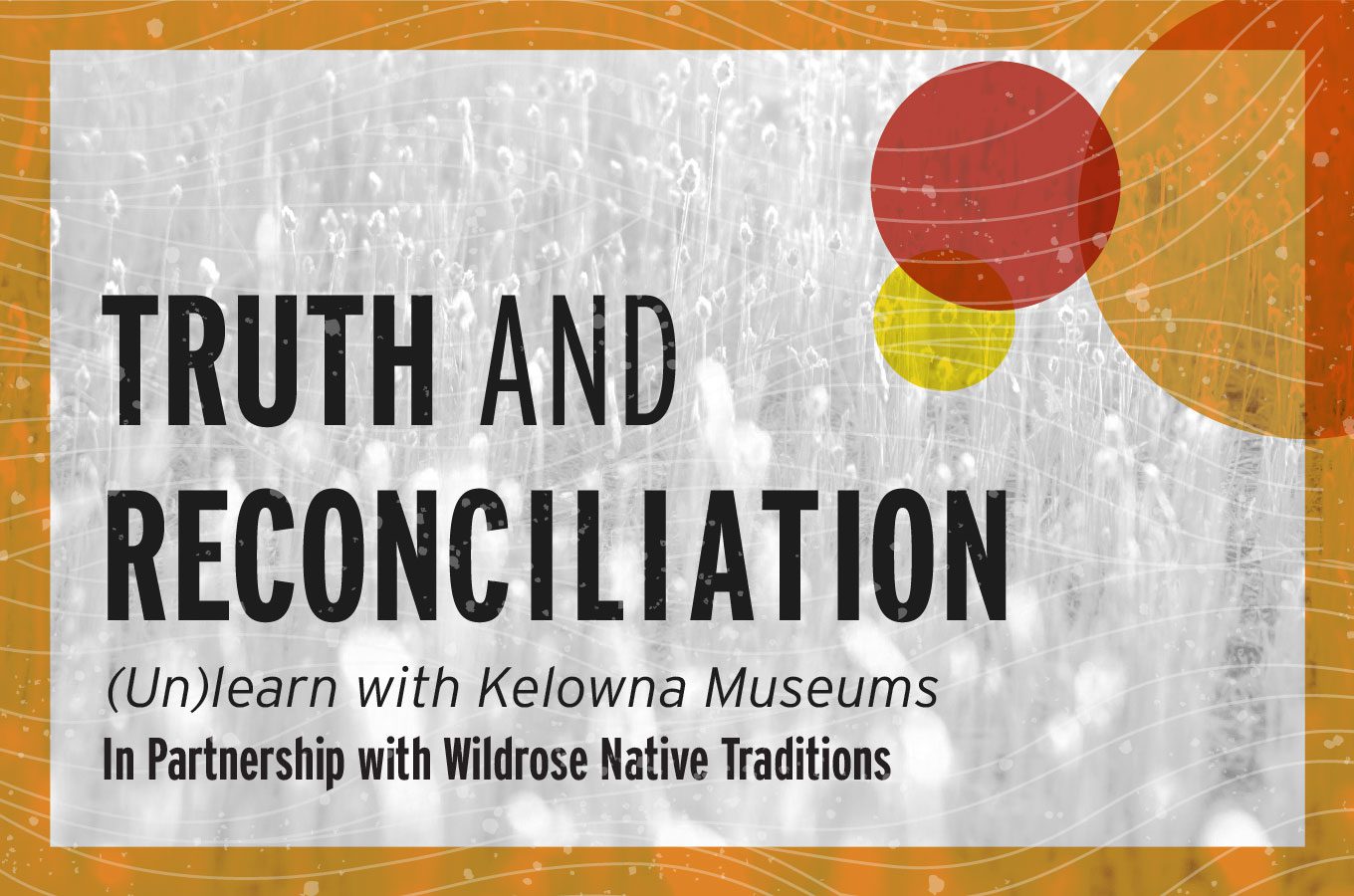 Join us for the National Day for Truth and Reconciliation on September 30 at the Okanagan Heritage Museum. Our all-ages guided and self-guided stations help you learn about the history and culture of the syilx people, both pre-contact and post-contact.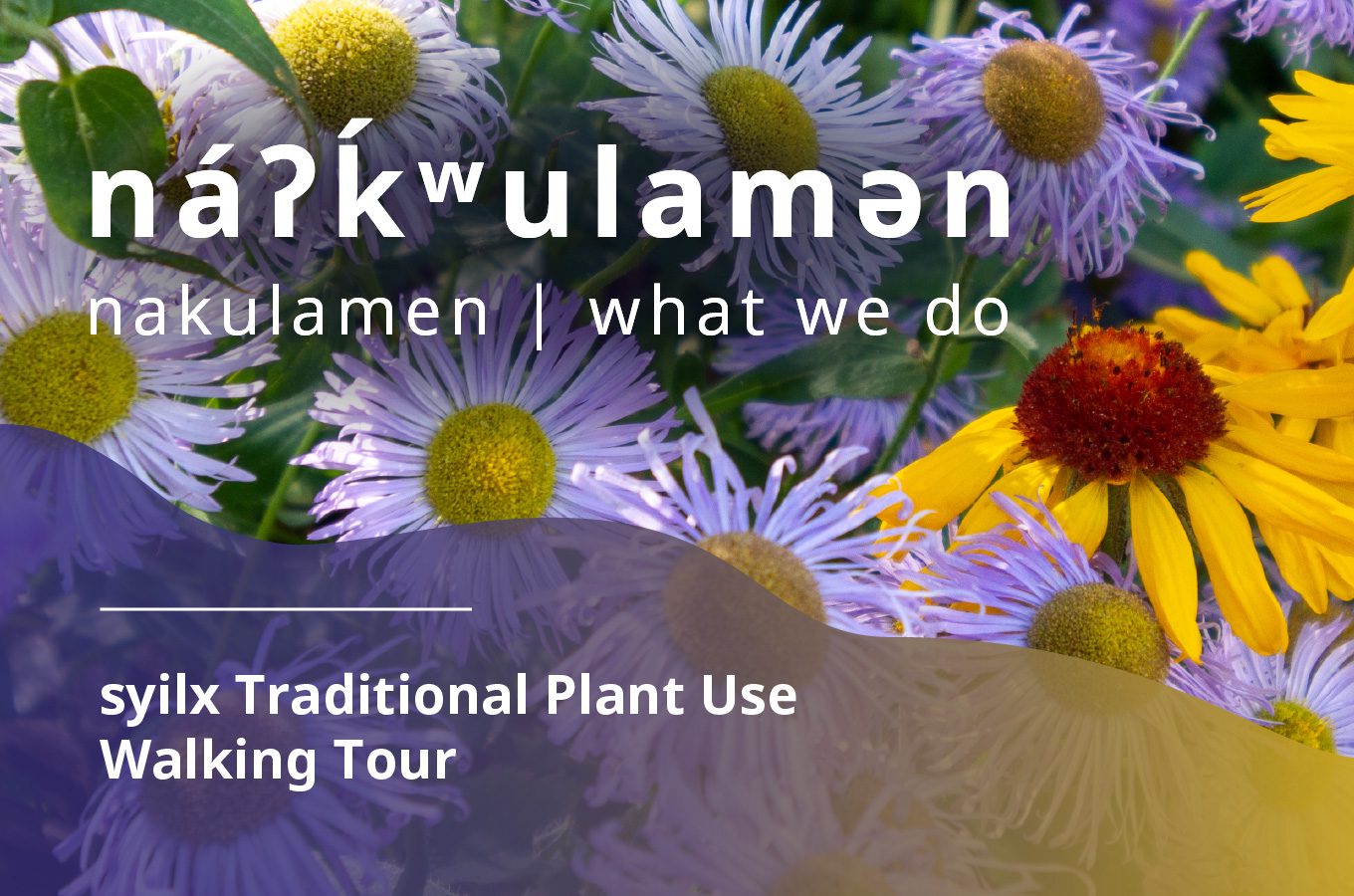 Stroll from the Laurel Packinghouse to the Rotary Marsh with syilx knowledge carriers as they teach about traditional plant use.