Waterways
The Past, Present and Future of the Okanagan Waterscape
September 18, 2021 to January 29, 2022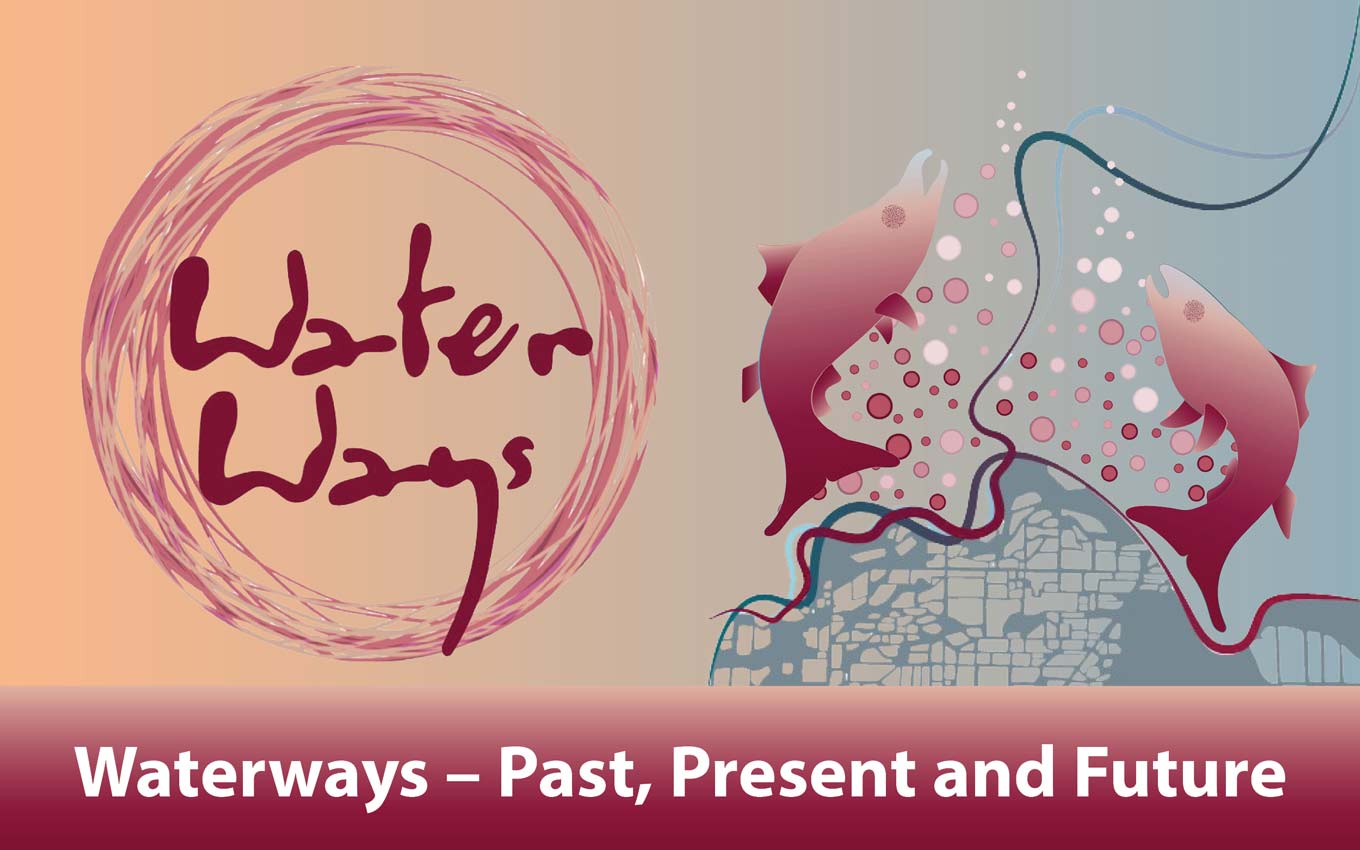 Waterways
Take a deep dive into the human relationship with water.
September 18, 2021 to January 29, 2021
Okanagan Heritage Museum
"This exhibit will inform, intrigue and spark conversation."
Waterways explores the nature of our relationship with water – from the impact of development and climate change on the environment to the importance of Traditional Ecological Knowledge in ensuring all living things have clean water, now and in the future.  In keeping with syilx environmental ethics, the Okanagan Waterways Project reminds us that we all have a responsibility to work towards building and upholding the sustainability of water for healthy ecosystems and for future generations.
The exhibition features immersive media, which includes a video installation featuring the insights of Elders and Knowledge Keepers of the syilx Okanagan community, scientists and conservationists. There is also a highly realistic virtual world where visitors can explore what the Okanagan waterways were like before development via a touch-screen interface.
Waterways also showcases examples of Indigenous-led restoration where diverse partners continue to collaborate to enhance the sustainability of water. The exhibition mobilizes the knowledge emerging from Waterways – the Past, Present and Future of the Okanagan Waterscape, a four-year Social Sciences and Humanities Research Council (SSHRC) funded project led by faculty from University of British Columbia Okanagan's Centre for Culture and Technology and other essential partners, including the En'owkin Centre whose input was vital in ensuring a rich cross-cultural Indigenous perspective on water.
Waterways is a collaborative undertaking between the University of British Columbia Okanagan, Elders and Knowledge Keepers of the syilx Okanagan community, Kelowna Museums Society, Okanagan Basin Water Board, and the Okanagan Collaborative Conservation Program. To learn more about Waterways, click here.
FALL Hours (STARTING Sept 7)
| | |
| --- | --- |
| Monday | 10:00am – 5:00pm |
| Tuesday | Closed |
| Wednesday | Closed |
| Thursday | 10:00am – 5:00pm |
| Friday | 10:00am – 5:00pm |
| Saturday | 10:00am – 5:00pm |
| Sunday | 11:00am – 5:00pm |
ADMISSION
Admission is by donation.
Suggested donation $5 per person/$15 per family
Additional Programs & Services
Upcoming Events & Workshops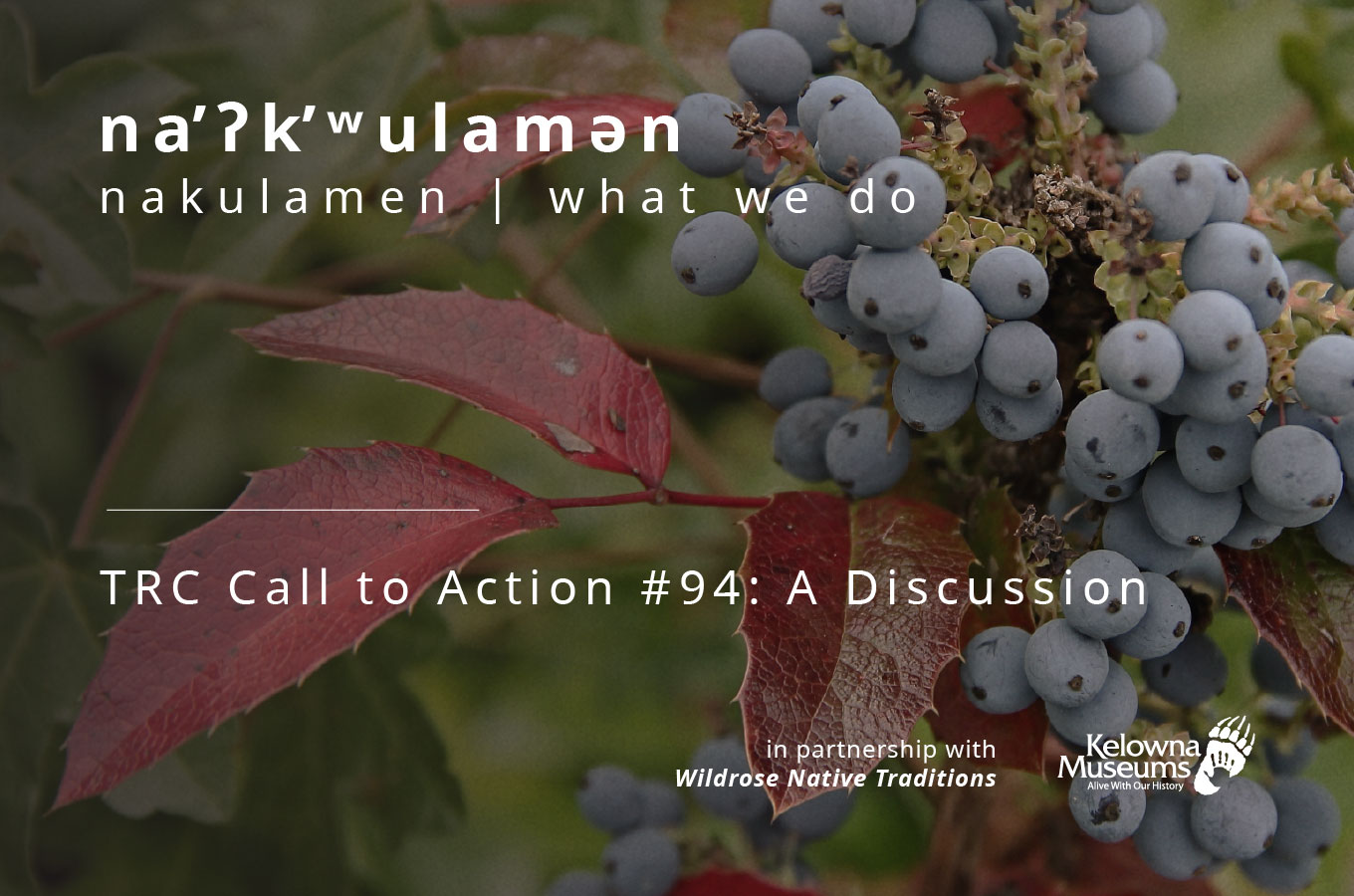 The new Oath of Citizenship now includes a recognition of Indigenous rights and a commitment to uphold the treaties. This mature and respectful discussion will reflect on what this means. Please note, questions and conversation are an important part of this workshop. M...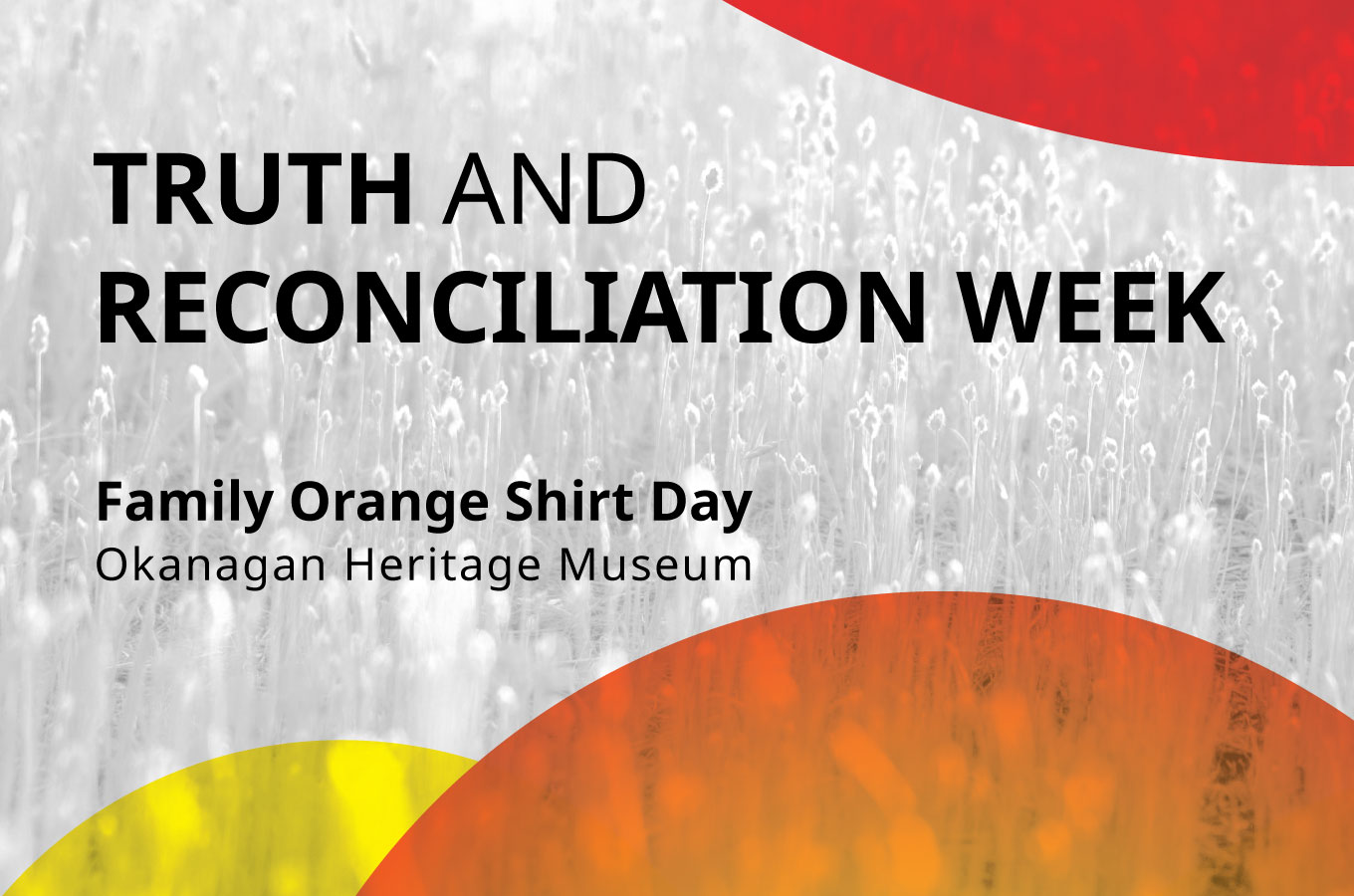 Learn the broad story of the residential school experience in the Okanagan, including where the children went, what happened, and the cultural items, homes and lives they had to leave behind.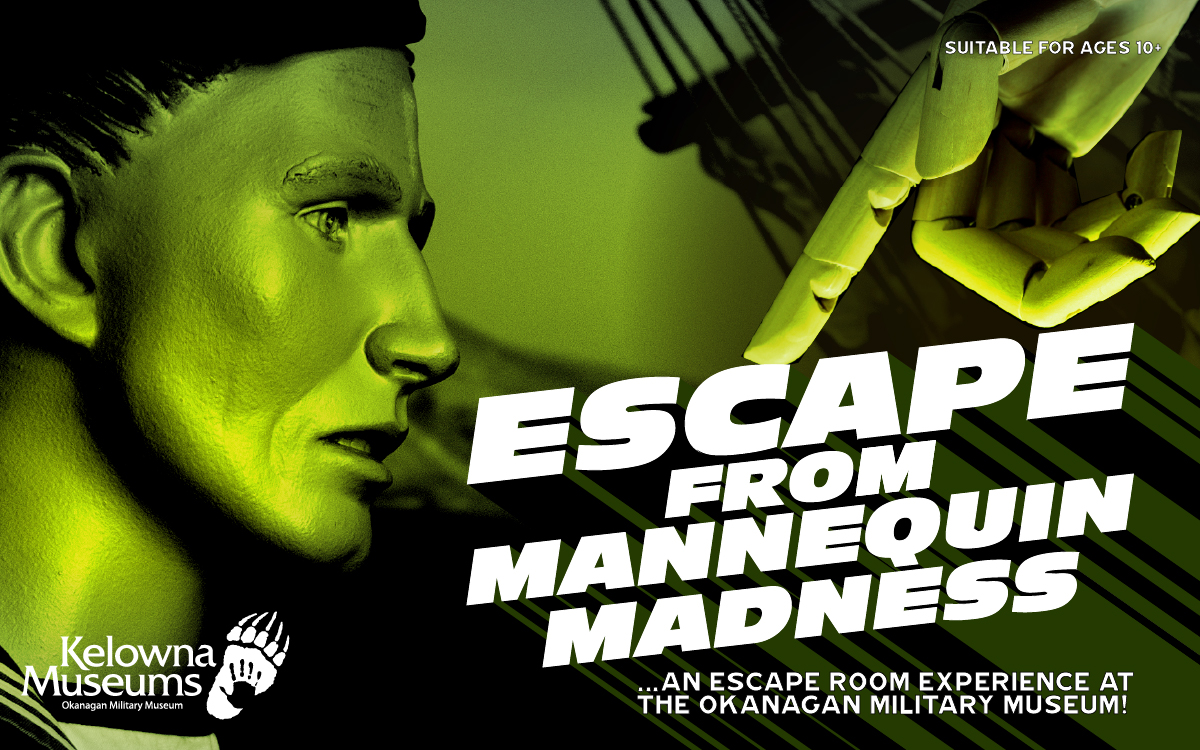 An all-new exit room experience! Save the world from the mad scientist Dr. Mann E. Quinn, who is plotting to raise a mannequin army, by solving clues around the Okanagan Military Museum. You have 1 hour... to save the world.