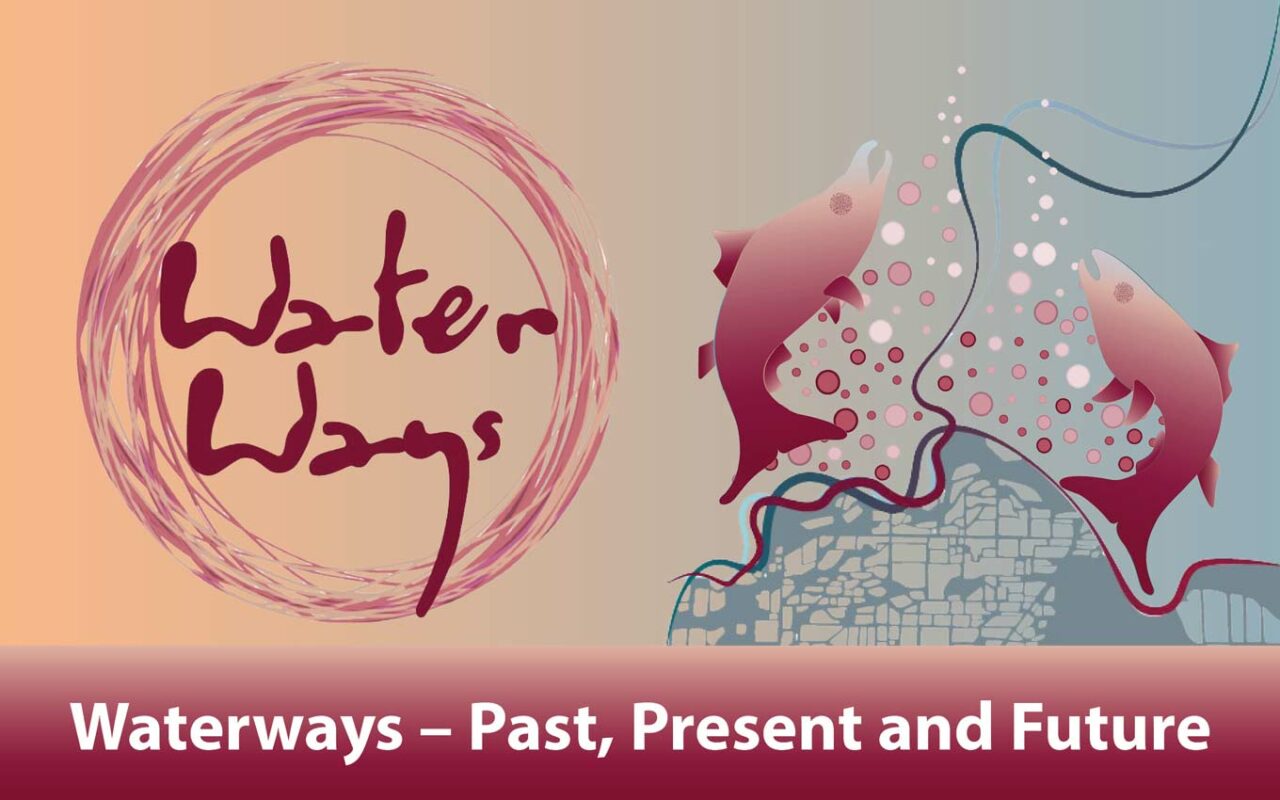 Waterways: Past, Present and Future
Take a deep dive into the human relationship with water.
"This exhibit will inform, intrigue and spark conversation."
Waterways explores the nature of our relationship with water – from the impact of development and climate change on the environment to the importance of Traditional Ecological Knowledge in ensuring all living things have clean water, now and in the future. In keeping with syilx environmental ethics, the Okanagan Waterways Project reminds us that we all have a responsibility to work towards building and upholding the sustainability of water for healthy ecosystems and for future generations.
The exhibition features immersive media, which includes a video installation featuring the insights of Elders and Knowledge Keepers of the syilx Okanagan community, scientists and conservationists. There is also a highly realistic virtual world where visitors can explore what the Okanagan waterways were like before development via a touch-screen interface.
Waterways showcases examples of Indigenous-led restoration where diverse partners continue to collaborate to enhance the sustainability of water. The exhibition mobilizes the knowledge emerging from Waterways – the Past, Present and Future of the Okanagan Waterscape, a four- year Social Sciences and Humanities Research Council (SSHRC) funded project led by Dr. Aleksandra Dulic, Principal Investigator, and Coinvestigators Drs Jeanette Armstrong, John Wagner, Lael Parrott and Miles Thorogood from the University of British Columbia with other essential partners, including the En'owkin Centre whose input was vital in ensuring a rich cross-cultural Indigenous perspective on water.
This exhibition draws deeply from the knowledge of community members, many of whom contributed by sharing one or a combination of their knowledge, voices, materials, skills, and expertise.
Waterways has been made possible through the collaboration of community and
institutional partners:
University of British Columbia Okanagan
Elders and Knowledge Keepers of the syilx Okanagan community
En'owkin Centre
Kelowna Museums Society
Okanagan Basin Water Board
Okanagan Collaborative Conservation Program
Institute for Community Engaged Research
Okanagan Institute for Biodiversity, Resilience and Ecosystem Services
Falcon WaterJet Cutting Ltd.
Finally, we would like to acknowledge our funders that made this project possible:
SSHRC
UBC
City of Kelowna
BC Arts Council
Innovation.ca
Okanagan Basin Water Board
limləḿt   thank you
---
Exhibit Rental Information
Fees:
No charge – First Nations partners/First Nations-led institutions
$300/month – discounted rate for small BC museums
$1000/month – standard rate for all other institutions
Transportation and insurance costs are the responsibility of the borrower.
Rental Period:
3 months (negotiable depending on availability)
Size:
Each of the seven modules is 79 inches tall, by 48 wide x 34 deep (maximum measurement at base), and weighs approximately 100 lbs. A minimum of two people will be needed to lift each module onto and off of the moving dolly and bases.
Recommended circular layout requires approximately 30×30 feet (includes space to allow viewing of outer sides of modules). Layout is flexible.
Technical Requirements:
Each module requires connection to an electrical outlet. Wifi/internet connection is needed to run modules and to allow for remote support, and a secure space (such as server room) is required to house an additional computer that controls the video and interactive components within the modules.
If you have any questions or would like more information about the Kelowna Museums Society's travelling exhibitions, please contact:
Jasmine Marshall
Exhibition Coordinator
250-763-2417 ext. 22
jmarshall@kelownamuseums.ca