BC's Marvellous Mushrooms
A travelling exhibit from the Royal BC Museum
March 19, 2022 to May 23, 2022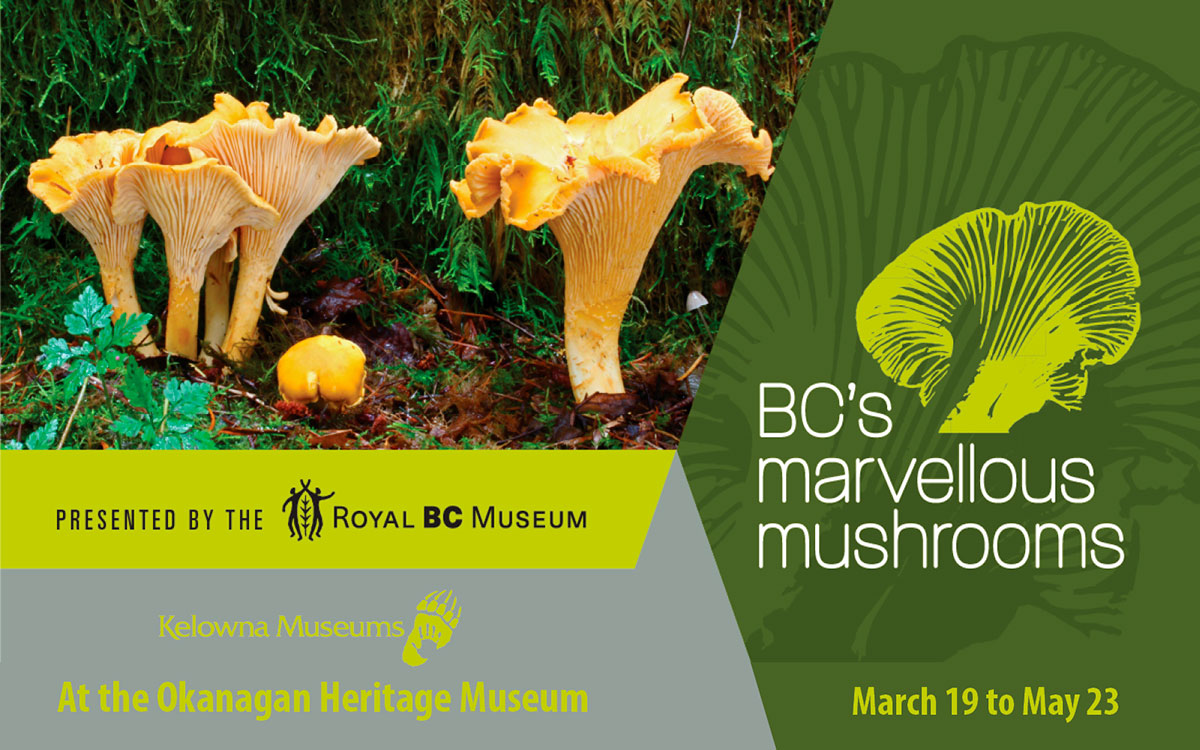 BC's Marvellous Mushrooms
A travelling exhibit from the Royal BC Museum
March 19, 2022 to May 23, 2022
Okanagan Heritage Museum
Celebrating the thousands of mushroom species in BC and the many ways to study, harvest and enjoy them.
​BC's Marvellous Mushrooms explores the science and practical uses of mushrooms today. Created by the Royal BC Museum, this exhibition highlights some of the province's most fascinating fungi.
Did you know that 3,400 species of mushrooms have been described in BC? BC's Marvellous Mushrooms introduces a cross-section of different species—some familiar, some bizarre, some delicious and some deadly. Their lives are interwoven with every part of British Columbia ecosystems. Mushrooms are a subject of scientific study and also a source of food, dyes, and medicine. To some people, they are objects of ceremony and beauty. As you explore hand-sculpted mushroom models and foraging equipment, you will discover more about the versatile mushrooms of BC and their ecological and cultural roles.
"British Columbians love mushrooms!" says author Andy MacKinnon, author of Mushrooms of British Columbia. "This family-friendly exhibit explores the many ways that people in our province interact with BC's fabulous fungi."
Hours
| | |
| --- | --- |
| Monday | 10:00am – 5:00pm |
| Tuesday | Closed |
| Wednesday | Closed |
| Thursday | 10:00am – 5:00pm |
| Friday | 10:00am – 5:00pm |
| Saturday | 10:00am – 5:00pm |
| Sunday | 11:00am – 5:00pm |
Holiday Hours
| | |
| --- | --- |
| Saturday, December 24 | 10:00am – 2:00pm |
| Sunday, December 25 | Closed |
| Monday, December 26 | Closed |
| Saturday, December 31 | 10:00am – 2:00pm |
| Sunday, January 1 | Closed |
ADMISSION
Admission is by donation.
Suggested donation $5 per person/$15 per family
Additional Programs & Services
Upcoming Events & Workshops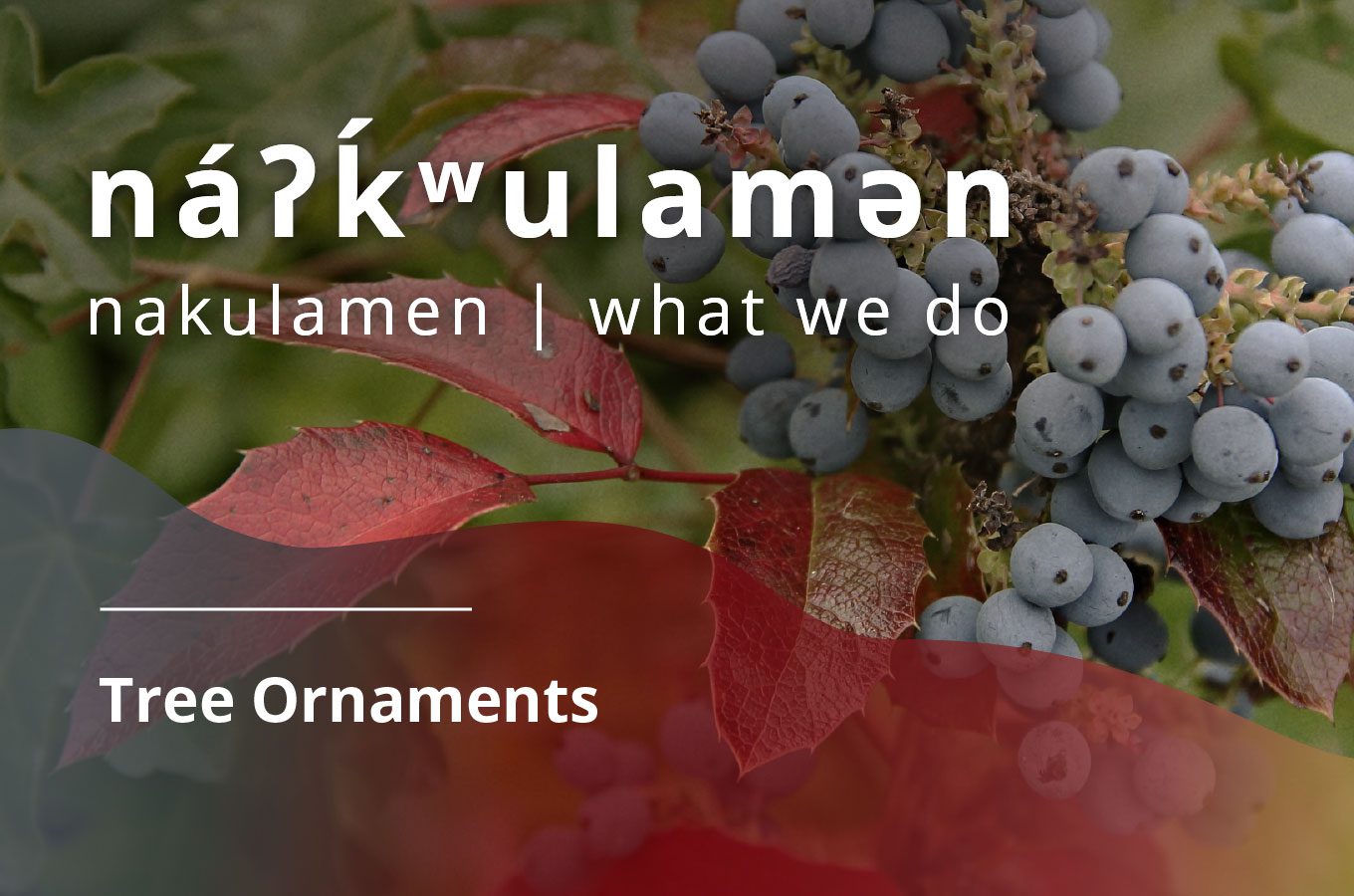 Join us for a family fun morning decorating your own tree ornaments. Themes include buckskin gloves, ribbon shirts and dresses, stylish coyotes, as well as mini teepees and canoes.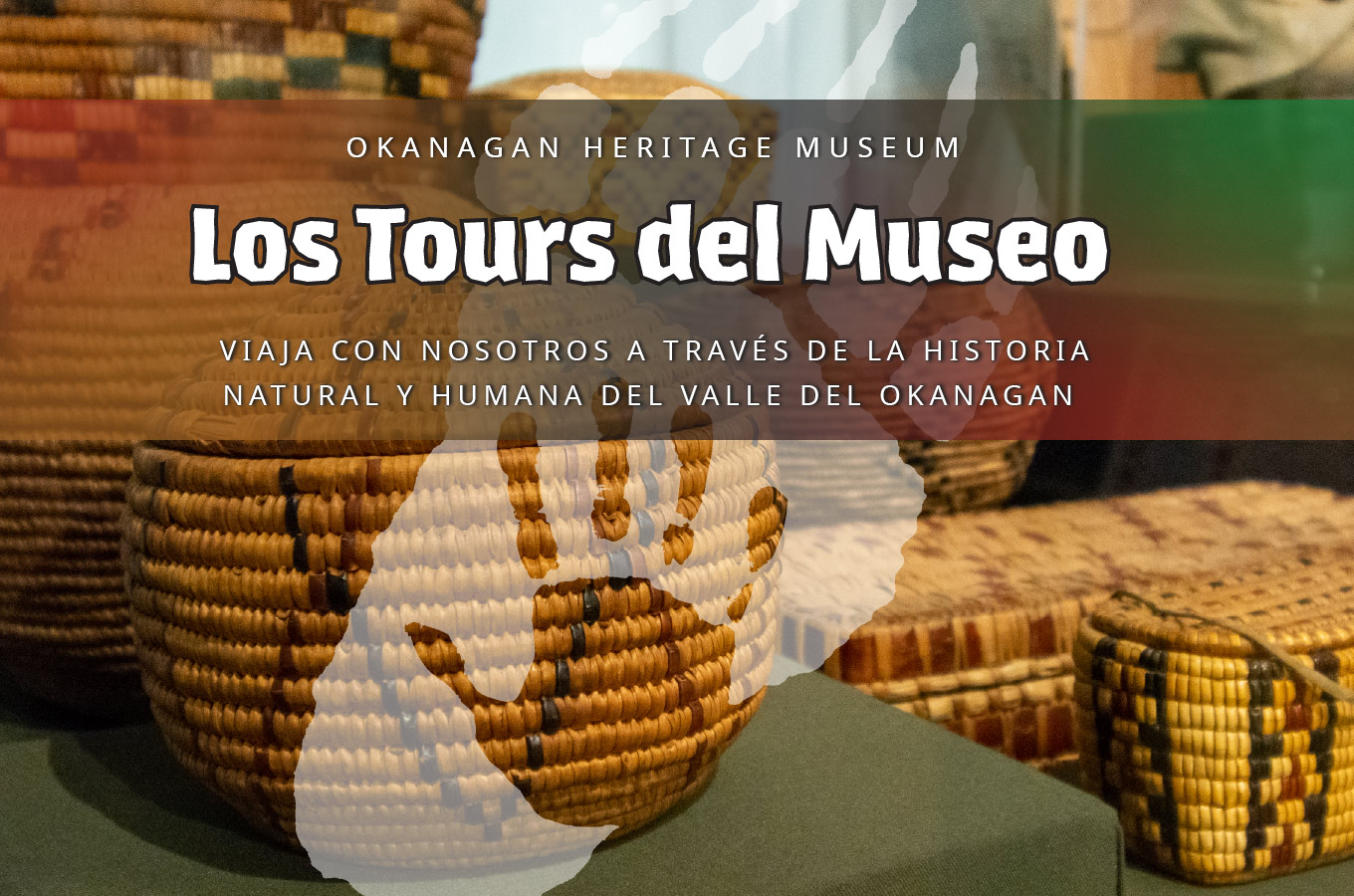 Viaja con nosotros a través de la historia natural y humana del Valle del Okanagan. Conoce más acerca de sus características geológicas, biodiversidad, las Primeras Naciones y los primeros colonos.