The Central Okanagan Sports Hall of Fame celebrates the athletes, coaches, and builders whose accomplishments have made them a part of history in the Central Okanagan. Kelowna, West Kelowna, Peachland, and Lake Country have produced some exciting competitions and outstanding athletes. The Inductees inspire us to strive for excellence in sports – and in whatever our calling might be.
The Central Okanagan Sports Hall of Fame is located at the Okanagan Heritage Museum. Feel the excitement and the pride represented by memorabilia, photographs, and videos.
2017 Hall of Fame Inductees
The Central Okanagan Sports Hall of Fame proudly welcomes six new inductees in 2017: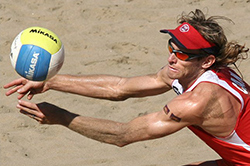 Athlete Category: Conrad Leinemann
Conrad won the Pan-American Games gold in beach volleyball and was 9th at the 2000 Olympic Games. He had the fastest serve in the world at 104.4 km/hr! He also won the Canadian Beach Volleyball title in 1995.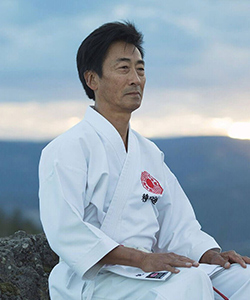 Builder Category: Chris Taneda
Chris is a 6-time National Karate Champion and a 4-time World Karate Champion. He was 2005 Karate BC Coach of the Year and winner of the 2012 Queen Elizabeth II Diamond Jubilee Medal.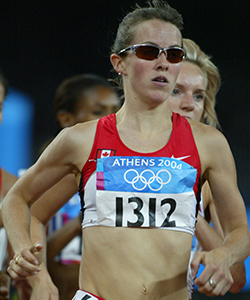 Athlete Category: Malindi Elmore
Malindi is a Canadian Juvenile champion. She placed 4th at the Pan-American Games, competed in the 1500m at the 2004 Olympic Games and is a 4-time Canadian Champion.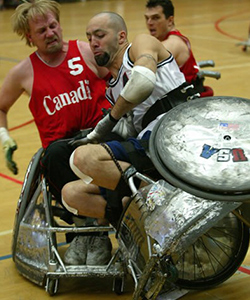 Athlete Category: Garett Hickling
Garett was flag bearer at the 2012 Paralympic Games in London and has won 4 Paralympic medals (3 silver, 1 bronze), 5 World Championship medals (1 gold, 2 silver, 2 bronze), and 3 World Championship MVP awards.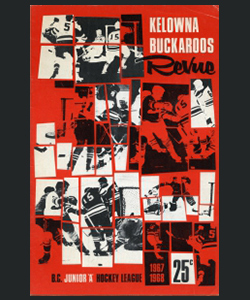 Pioneer Category: Kelowna Buckaroos Organization
The Buckaroos joined the Okanagan Jr A Hockey League in 1961. They were 1 of 4 original teams in the BC Hockey League in 1967, won BC JHL title in 1973-74, and led to the growth of hockey in Kelowna.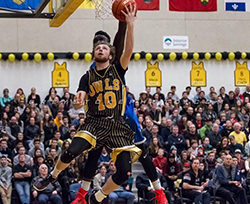 WAC/WR Bennett Award: Western Canada Basketball Tournament
The Western Canada Basketball Tournament is one of the premier high school events in Western Canada. The 44th annual was held in February 2017, and a dedicated team of volunteers and organizers are responsible for its ongoing success. Host KSS Owls have won the event 3 times (1982, 2015, 2016).
Past Inductees
Since 2008, the Central Okanagan Sports Hall of Fame has been inducting Athletes, Builders, and Pioneers. Click here to find out more about these inductees, and learn more by visiting the display at the Okanagan Heritage Museum. Want to see more? Like us on Facebook and check out videos from our past induction ceremonies on YouTube.
Hours & Locations
The 2018 Induction Breakfast is on Thursday, November 22nd at 7:00am.
For more information or to purchase tickets, please contact Dana Hopkinson at [email protected] 
Admission
Admission is by donation.
Suggested Donation $5 per person/$15 per family
The Induction Process
The Sports Legacy Committee accepts nominations from the community in the categories of Athlete, Team, and Builder. Applications are screened and juried by the Selection Committee, who consider levels of participation, accomplishment, and contributions in each of the nomination categories.
Every year, successful inductees are recognized at an inspiring induction gala. If you know someone whom you would like to nominate for induction into the Central Okanagan Sports Hall of Fame, please download the Criteria and Nomination Forms forms. Mail them in, or drop them off at:
Central Okanagan Sports Hall of Fame Nominating Committee
c/o Okanagan Heritage Museum
470 Queensway Avenue
Kelowna, BC
V1Y 6S7