COMING SOON! October 12th to January 27th
This exhibition, designed and produced with support from Ukrainian Canadian communities, celebrates the 126th anniversary of Ukrainian immigration to Canada and the contributions of Ukrainian Canadians to BC and the nation.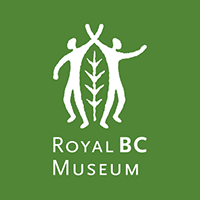 The story begins with the arrival of the first Ukrainians in Canada on September 7, 1891, and leads the visitor through the early years of settlement and hard work to experiences of war and internment. The exhibition also highlights the ongoing contributions of Ukrainians to British Columbia and the continuing celebration of Ukrainian traditions. A listening station provides first-hand stories from members of BC's Ukrainian society. The exhibition also features beautiful objects, including pysanky, embroidery, wood carvings and clothing, on loan from Kelowna's Dolyna Ukrainian Cultural Society.
Bread and Salt is on exhibit until January 27, 2018 at the Okanagan Heritage Museum.