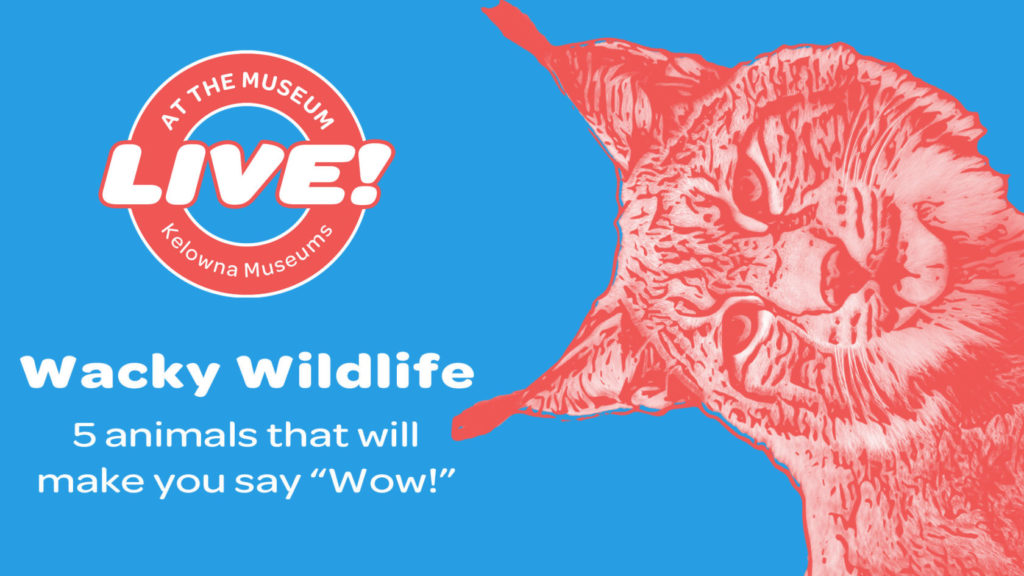 Enjoy close encounters with mammals from the museum's Biodiversity Gallery, and discover 5 fun facts about 5 amazing animals. For example, did you know that lynx are masters at physical distancing? Discover the secret nature of animals that share our home in the Okanagan.
We invite kids and kids-at-heart to send in questions and ideas for Live at the Museum topics – DM us or send an email to education@kelownamuseums.ca.
Join us live on Instagram, to get in on the fun!