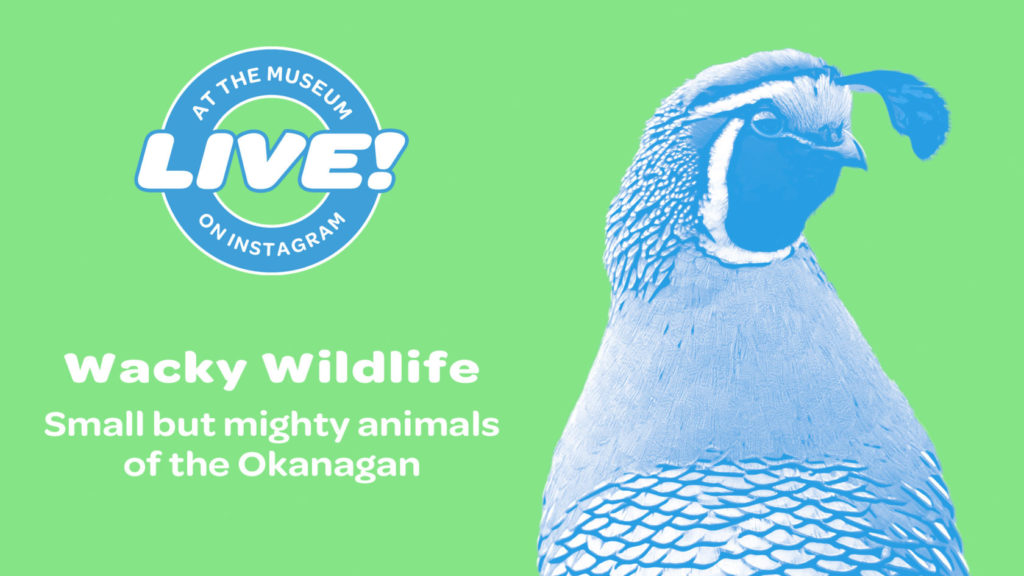 It'll be a quail of a time when you join us for Wacky Wildlife 2 – Small But Mighty! We're going to bring you some fun facts about quail, the yellow-bellied marmot, pika, and more! Tune in at 1:30 PM on June 26th on Instagram Live and take a field trip from the comfort of home.
We invite kids and kids-at-heart to send in questions and ideas for Live at the Museum topics – DM us or send an email to education@kelownamuseums.ca.
Join us live on Instagram, to get in on the fun!