Tombstone Tours: The Fanciest Marker You Ever Did See
Recurring event
see all
September 21, 2021
@
5:30 pm
–
7:00 pm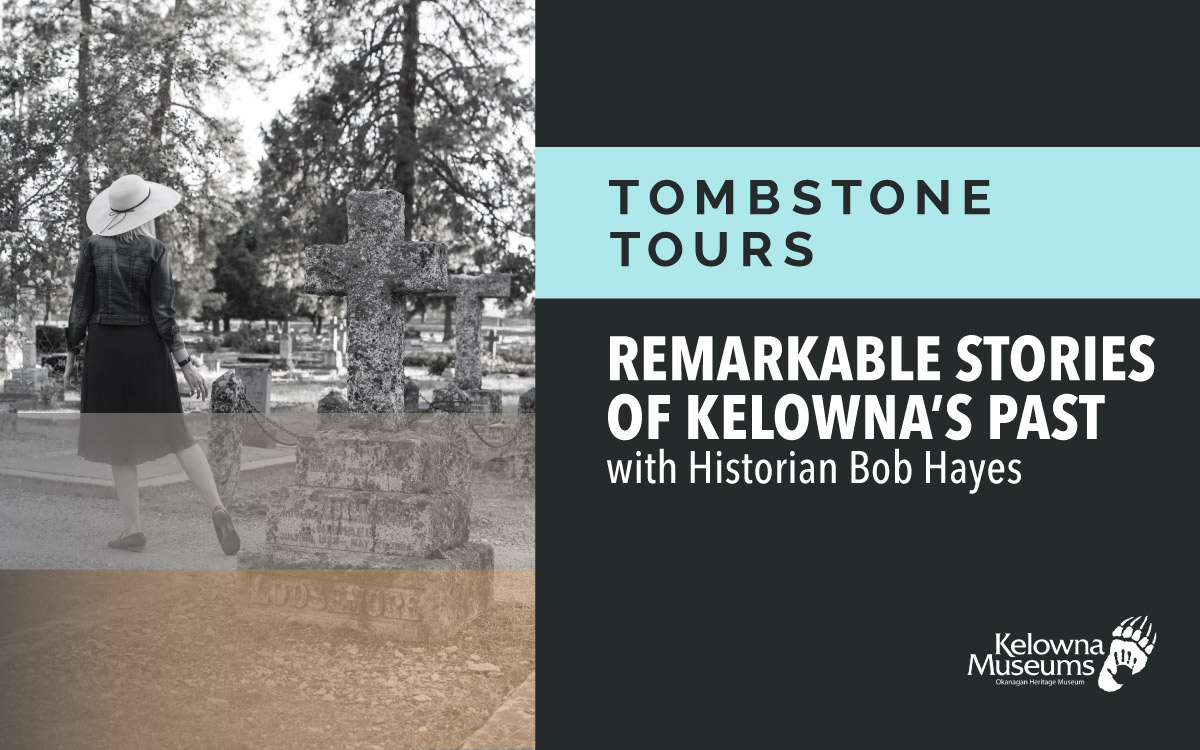 Discover the stories of the stones in this unique tour of Kelowna's largest historical site, the Pioneer Cemetery. Led by historian Bob Hayes, you will encounter forgotten neighbourhoods, teacher's corner, mighty pioneer women, and the occasional wildlife spotting in this beautiful setting. Each week is different, so keep coming back!
The Fanciest Marker You Ever Did See
What will you uncover?
– Brief history of the town site development (1892) and founding of the original cemetery
– George Welby, drowned in 1894: what his grave marker tells us. Early newspaper account
– Clement Graham Ritchie: a moment of carelessness proved disastrous
– Arthur Booth Knox: the original "Knox", not the doctor: the good, the bad, and the ugly
– A deadly plant proved fatal – the Wills family poisoning
– James William Gartrell – should he be buried at Summerland?
– A.C. Pettman: 1913 military funeral
– George Wilson Mappin: so, how much was his family worth? Was he a remittance man?
– Edith Gay: outstanding Rutland citizen and community benefactor
– Buried at Sea in 1915: the Davies family
– The Robie family grave: the fanciest grave marker in the cemetery?
– Matilda Jane Clement: she witnessed Canadian and North American history. Oil!
– Julia Smithson: Central Okanagan's unknown pioneer
For more information, contact Jen Garner, Head of Programming, at education@kelownamuseums.ca or 250-868-4836.
$10
Related Events