Tombstone Tours: An Old Codger, An Epidemic, and the Beloved Flora Ball
July 22, 2021
@
9:30 am
–
11:00 am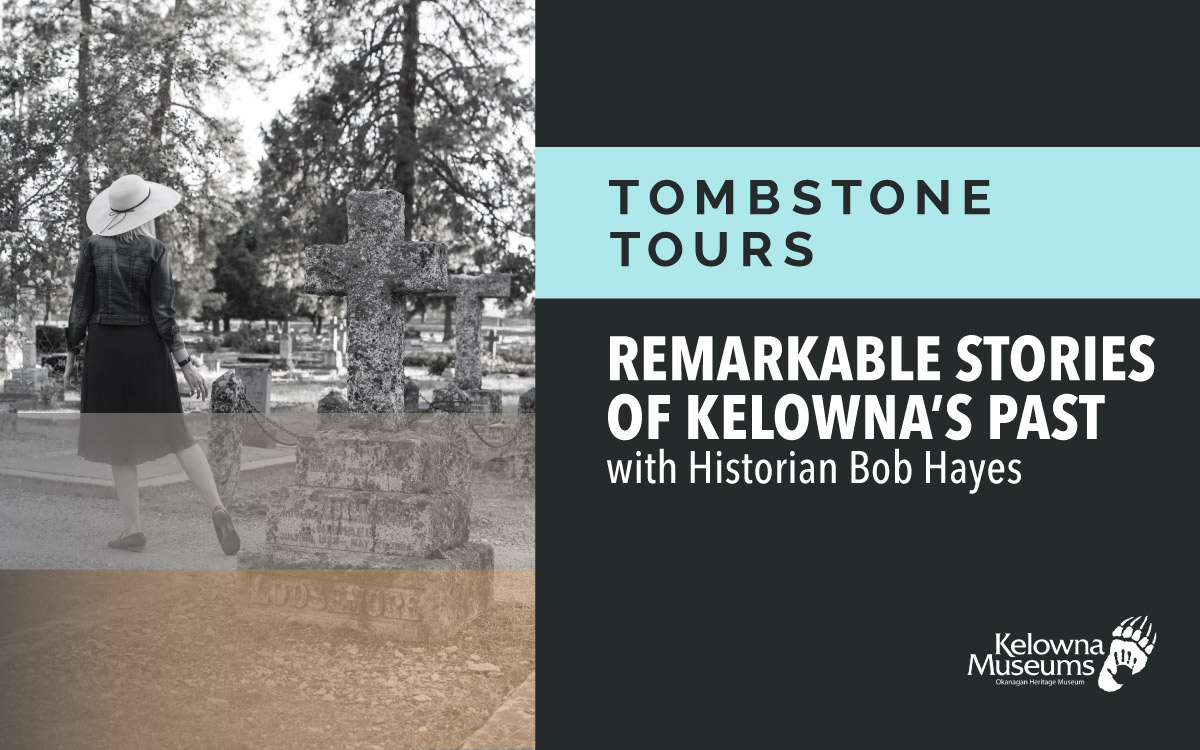 Discover the stories of the stones in this unique tour of Kelowna's largest historical site, the Pioneer Cemetery. Led by historian Bob Hayes, you will encounter forgotten neighbourhoods, teacher's corner, mighty pioneer women, and the occasional wildlife spotting in this beautiful setting. Each week is different, so keep coming back!
An Old Codger, An Epidemic, and the Beloved Flora Ball
What will you uncover?
– Brief history of the town site development (1892) and founding of the original cemetery
– Dillon and Blackwood families: They worked with horses
– How do you spell McQueen / MacQueen? Kelowna's downtown fire – March 30, 1903
– Charles Secord – a surname in Canadian history
– The Hayman family: Captain Len and his memoirs
– Three McMillan sons paid the ultimate sacrifice in World War I for their country
– The tragic story of Martha (Patterson) Silver, Westbank pioneer
– The Lemon family: What can grave markers tell us about people's genetics?
– The Overlanders of 1862: The Crozier family
– 1927 polio epidemic: Loss of young local lives, including Ian Urquhart Galbraith, Howard Hunt, and Edward Samuel Hartwick
– Rev. Charles Llewelyn Foote: He drowned in a shallow ditch
– Flora Ball: The valiant attempts to save her young life
For more information, contact Jen Garner, Head of Programming, at education@kelownamuseums.ca or 250-868-4836.
$10