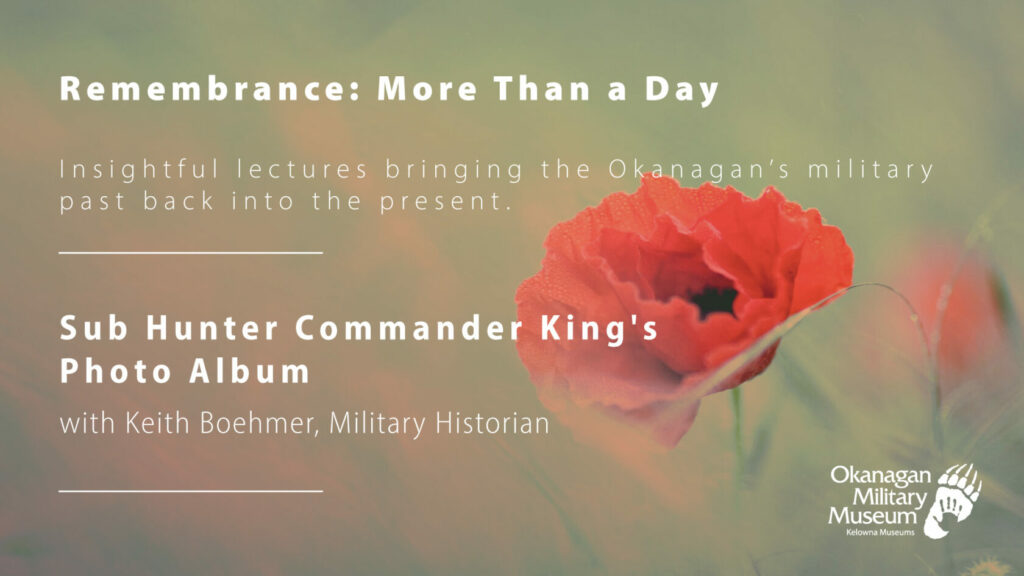 Commander C. A. King learned his sub hunting craft aboard 'Q-ships' or armed merchant ships and coastal boats that would surprise submarines with a sharp response to their threats at sea.
Clarence A. King's photo albums describe Britain's response to submarine warfare during the First World War and his service aboard Corvettes and Frigates of the Royal Canadian Navy in the Second World War.  He is credited with contributing to the destruction of five U-boats in both wars.
Lectures available in person at the Okanagan Military Museum and online via Zoom.
By donation
For more information, please contact:
Jen at 250.868.4836
education@kelownamuseums.ca