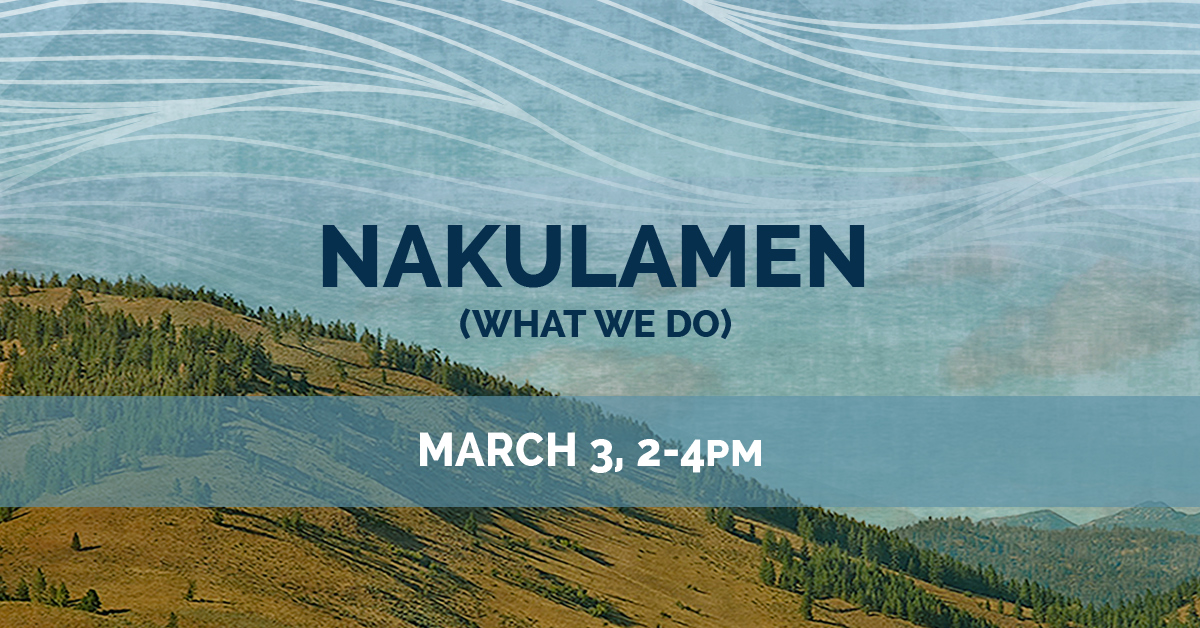 nakulamen is a program that embodies the seasonal traditions and practices of the syilx/ Okanagan people who have lived as a part of these lands for thousands of years. Each session includes interactive storytelling using costumes, as well as some introductory language, activities/crafts related to the session topic.
Make and sample traditional syilx foods, and enjoy interactive storytelling about Fly and the Four Food Chiefs.
The workshops are presented by Wildrose Native Traditions in partnership with Kelowna Museums Society at the Okanagan Heritage Museum. Each session costs $25.
 Pre-register for one or all at
250.868.4836
or
[email protected]