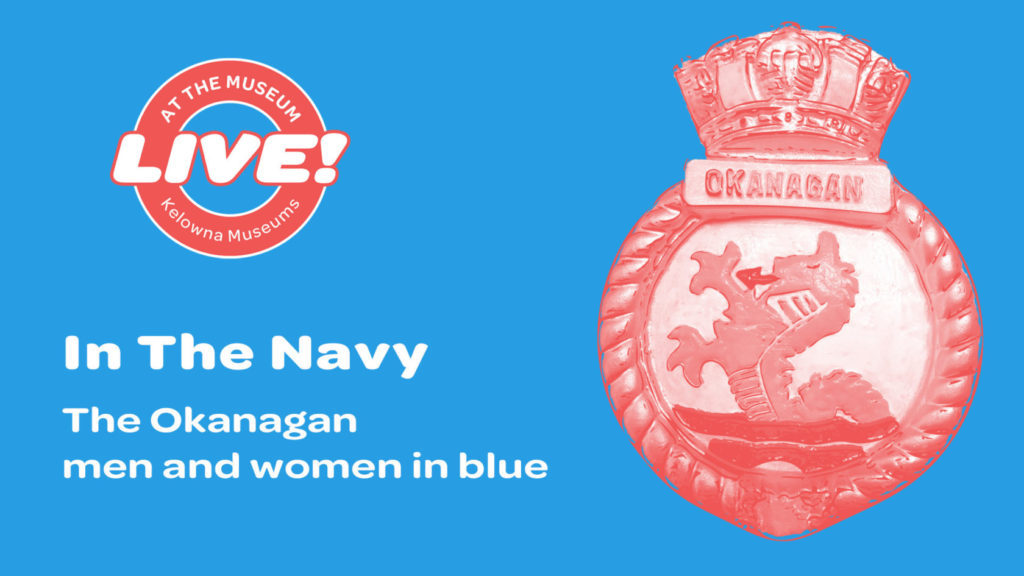 Could you live on a ship? Come with us as we head into the Okanagan Military Museum and check out the naval exhibit! Learn about life in the Navy, including slang words like Jenny Wren, see the ship hammocks, and more!
We invite kids and kids-at-heart to send in questions and ideas for Live at the Museum topics – DM us or send an email to education@kelownamuseums.ca.
Join us live on Instagram, to get in on the fun!