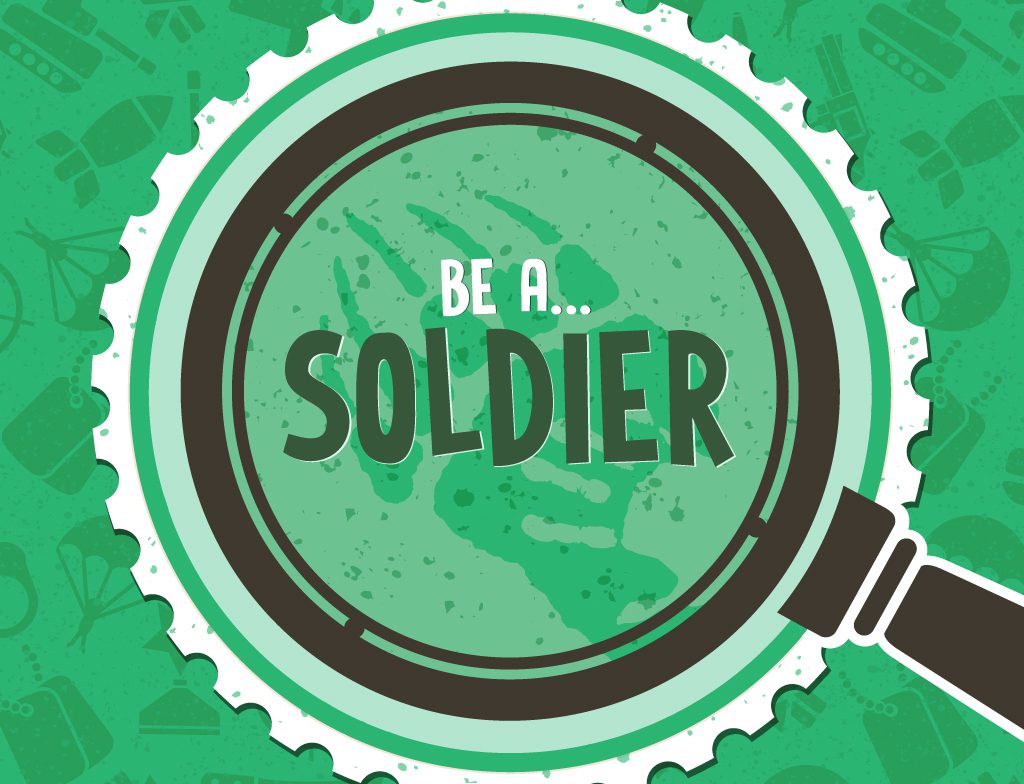 Take an adventure through history with Kelowna Museums! Have you ever wanted to be a palaeontologist, a soldier or a pioneer gold panner? Experience the history of the Okanagan through games and hands on activities. Travel to a different museum for each program to learn, discover & become something new each visit!
In March: Be a Soldier! Many Okanagan soldiers fought bravely in World War 1 and World War 2. What was it like to be a soldier during this time? What kind of special skills would you need? Get a "crash course" in military training and history with hands on games, drills, and activities for all ages!
 
No registration required | Family Friendly –
Adults and children play and learn together.

Suggested Donation: $5.00 per family
For more information, please contact:
Christina Neale at 250-763-2417 ext. 28
cneale@kelownamuseums.ca

Drop in anytime from 11am – 2pm every second and fourth Saturday of the month to participate in one of our family programs! Check out additional family programs offered during holidays and non-instructional days – dates & details can be found at kelownamuseums.ca/events.