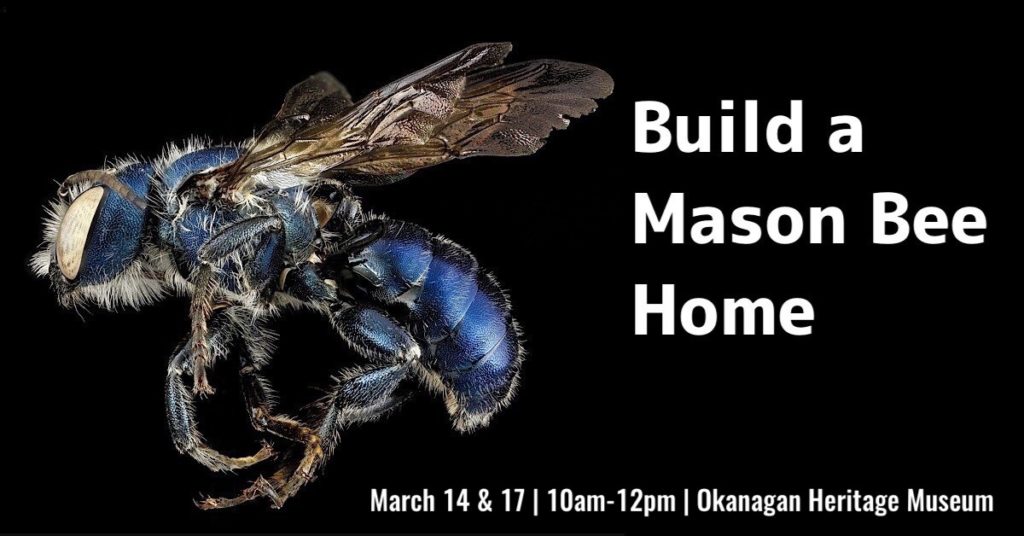 THIS EVENT IS CANCELLED
Be a bee superhero with Kelowna Museums and Border Free Bees! Mason bees are native to the Okanagan, and super-pollinators. They are great for backyard gardens and fruit trees. Swoop into the world of native bees and create a mason bee home to take with you.
Don't forget to bring a 1 L milk container (wax paper, not glass bottle).
By donation
For more information, please contact:
Jen at 250.868.4836
education@kelownamuseums.ca