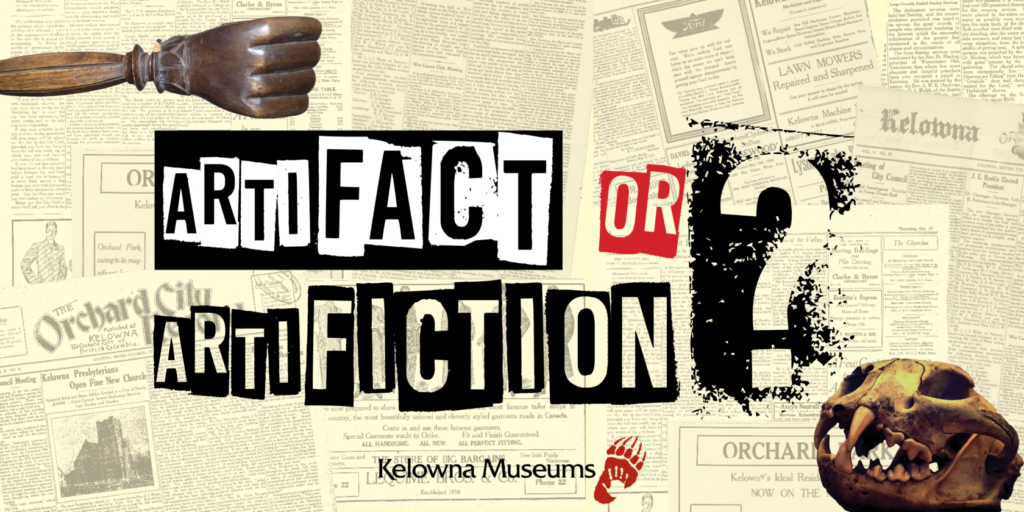 Unplug and play on Family Day! Be the first to "play" our newest feature exhibition ArtiFACT or ArtiFICTION?.
Museum collections hold objects of wonder…but is that fact or fiction? Register your bubble and step right in.
By donation
Please wear your mask.
For more information, contact Jen Garner, Head of Programming, at education@kelownamuseums.ca or 250-868-4836.