The Field of Crosses is a memorial of 240 white crosses in City Park. Each cross represents one person from Kelowna who lost their life in the service of our community. Students will gain a deeper understanding of what this means by participating in a research project, a virtual tour of the Okanagan Military Museum, and a visit to the Field of Crosses. This program is funded by the Rotary Club of Kelowna.
Available Oct–Nov 2020
Grades 6 – 9
Duration: 30 min
The price per program is $75. If this cost is a barrier, please contact us to discuss options.
Contact Jen Garner, Head of Programming, at education@kelownamuseums.ca or 250-868-4836.
The education department of the Kelowna Museums Society takes special care to develop student centered, concept-based programming that is in line with the curriculum guidelines as laid out by the BC Ministry of Education.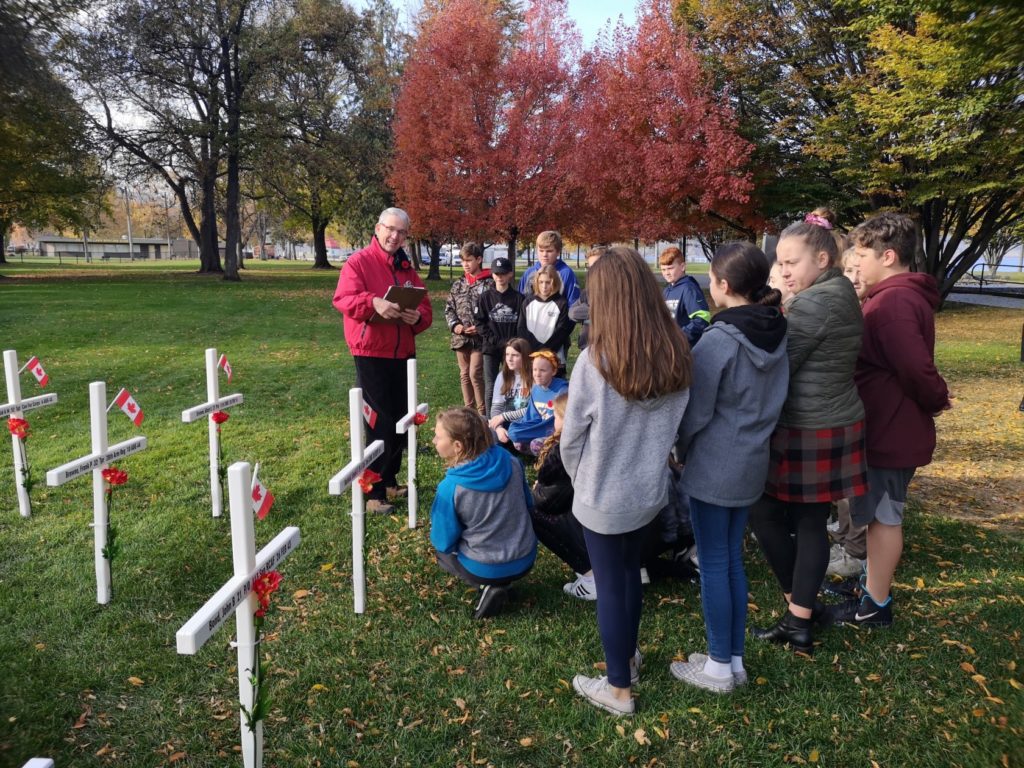 This program is put on in partnership with the Royal Canadian Legion and the Rotary Club of Kelowna. It is generously funded by the Rotary Club of Kelowna.